And they believe it's time, right now, to end this World Series drought.
We will see some of that hunger on display Friday night, when Yu Darvish makes his Dodgers debut at Citi Field against Mets fireballer Jacob deGrom, an ace in his own right, in a matchup that the baseball world will be watching.
After a 7-4 win in Atlanta on Thursday night, the Dodgers are 76-32, the best team in baseball. They are 22-3 since July 4 and 41-7 since June 7.
They are on a 114-win pace, which would match the 1998 Yankees for the second-most wins ever in a season. (Only the 2001 Mariners with 116 wins would top them.) They have won an incredible 76 percent of their games with rookie phenom Cody Bellinger in the lineup. They are a team seemingly without a weakness, they have a great offense, a great defense, a great rotation behind baseball's best pitcher and an incredible bullpen.
And they still went out and got Darvish.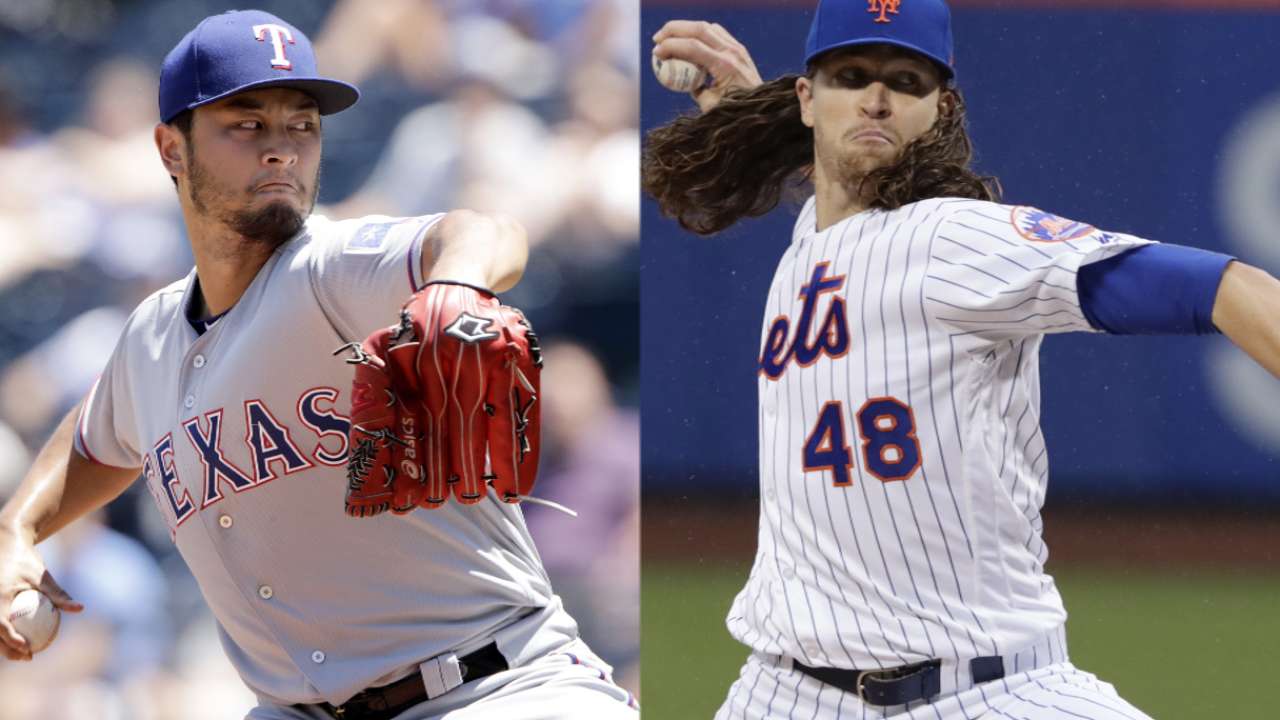 You could argue that adding one of the most overpowering pitchers in the game to this loaded roster is almost overkill. But this is exactly the point. The Dodgers are going for overkill. They have tried everything else. The Dodgers have been to the postseason 10 times since their miraculous World Series victory in 1988. They have spent so much money, brought in countless stars, hired big-name managers, developed brilliant young stars. And they have always fallen short.
The Dodgers' ownership, front office and management team is not taking any chances this time around. They are going for superteam status.
And there are some strong indications that Darvish will get them there. He has been on the world stage ever since he was 17 years old, when Major League teams hoped to draft him. But Darvish chose to pitch in Japan first, and he was dominant right away, leading his team, the Nippon Ham Fighters, to the Japan Series title when he was just 19. Scouts drooled. I was lucky enough to watch him pitch in Japan when he was 20, and it was clear even then that he had the stuff to overpower hitters anywhere in the world.
He has done just that since coming to the United States — he led the Majors in strikeouts in his second season, his best season, and over an injury-plagued career, he has struck out 960 in just 782 innings. But it's true that he has also been inconsistent, in large part because of injuries, in small part because of some wildness and lack of command, and perhaps in part because he pitched half his games in Texas, one of the best hitters' parks in baseball.
Now, though, he comes to Los Angeles, one of the best pitchers' parks in the game. He goes from the American League to the National League — numerous pitchers in recent years (Jake Arrieta, Max Scherzer, Zack Greinke, Greg Holland, to name a few) have adjusted beautifully to the NL. And he joins a fantastic team that will play brilliant defense behind him and should score plenty of runs for him.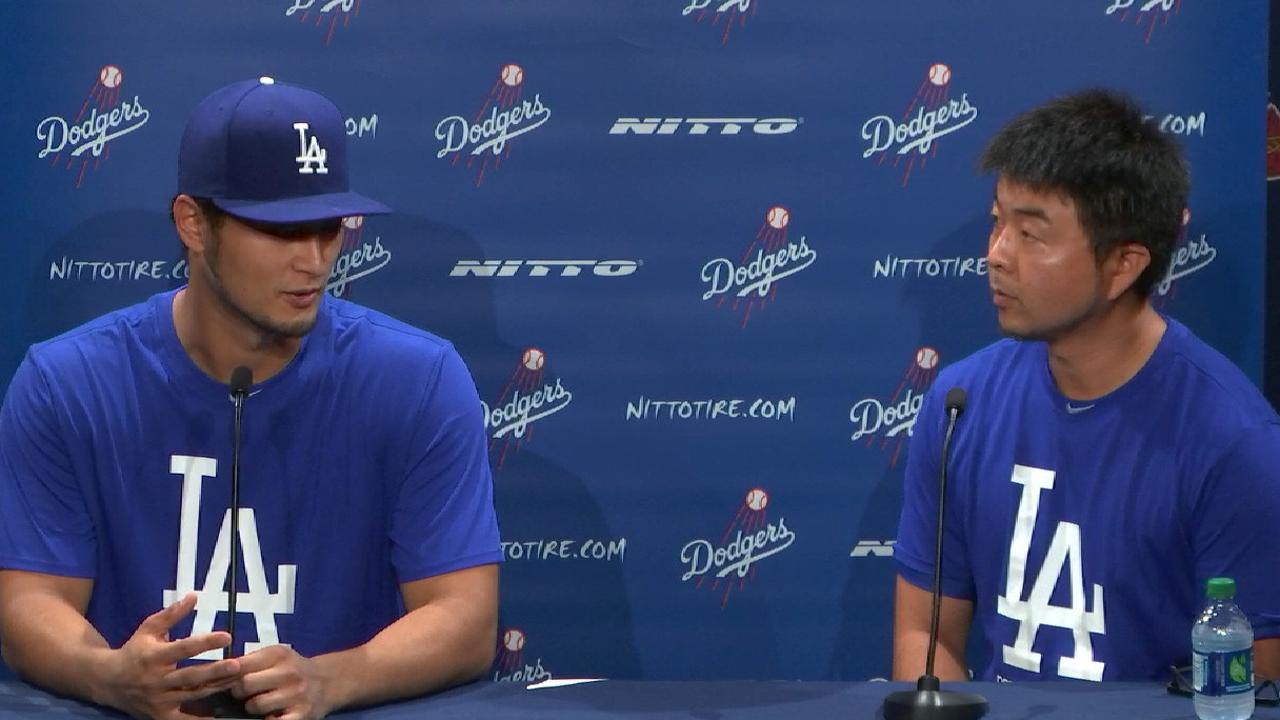 He also will be teammates with the already legendary Clayton Kershaw, something that excites him. "I would like to learn all I can from him," Darvish said.
There are mixed emotions that surround potential superteams like these Dodgers. We don't naturally love them. We like parity, we like pennant races, we like suspense and drama. The Dodgers have ended any and all drama about the regular season; they lead Arizona by 14 games even though the D-backs' 62-46 record would be good enough to lead three other divisions.
Assuming everyone stays healthy, the Dodgers' crazy lineup features eight players with double-digit home runs and includes MVP candidates Corey Seager and Justin Turner, along with a certain Rookie of the Year in Bellinger. Their bullpen is so good that the Dodgers have gone into the sixth inning with 61 leads … and they have won every single one of those games. And the rotation will feature Kershaw, Alex Wood (who is 13-1 with a 2.33 ERA) and now Darvish. It doesn't quite seem fair.
Still, there's unquestionably something fascinating about teams like the Dodgers that not only try to win but are going for a bit of history. It's never quite clear how a player will adjust to being traded for the first time; Darvish admits to being a bit thrown by the whole thing. But he also knows that he has a chance to be part of something unique. True, the Dodgers have young stars, they have the best Minor League system in baseball, they have money to spend, so this will not be their last chance to win.
But you get the sense that they've had enough waiting. They believe it is their time again, and it happens now, and it starts with their newest star, Yu Darvish, Friday night.
Joe Posnanski is an executive columnist for MLB.com. This story was not subject to the approval of Major League Baseball or its clubs.