Desperate for an out, Wood noticed Braves outfielder Lane Adams wandering too far off second base, and he whipped around to notch the pickoff with an on-target throw to Logan Forsythe. The Braves challenged, but a replay review determined that the call on the field would stand.
Wood then got Brandon Phillips to roll over on a changeup, inducing a 6-4-3 double play to end the frame. The Dodgers escaped unscathed, and Wood went on to pick up his 13th win of the season.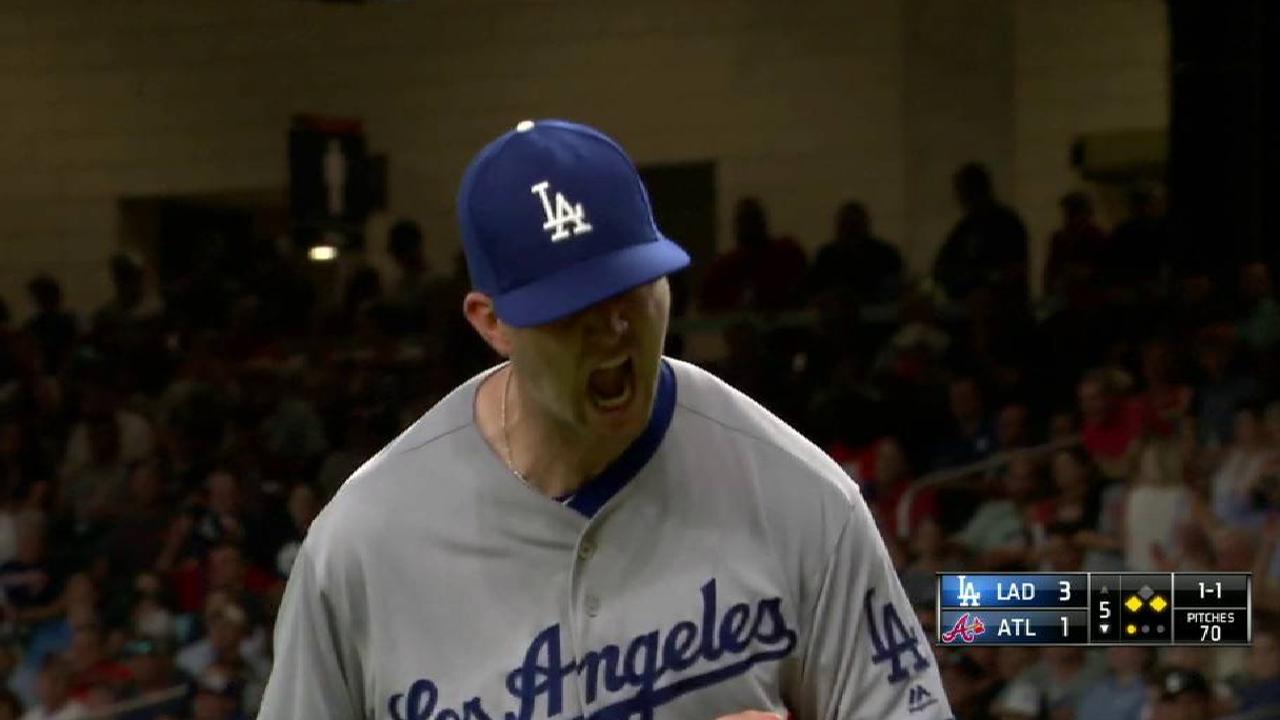 "That pickoff at second base to get the first out in the inning was definitely a huge point in the game," Wood said. "I was able to make a quality pitch after that to Phillips and get the double play. It was a game-changer for sure."
The fifth inning was a microcosm of how Wood felt physically all night. He battled and held the Braves to a 1-for-7 mark with runners in scoring position in his six innings. This season, he has limited opponents to a .159 batting average in those situations.
Wood admitted that he was fatigued and said that caused some speed variations in his pitches, mainly his fastball velocity.
"I am really proud of this one tonight as I really didn't have my best stuff," Wood said. "I felt a little tired, but we battled through it and made it through six. Guys had some fun with the at-bats tonight, and it is a good series win for us."
Wood improved to 5-0 with a 1.55 ERA in eight road starts and avenged his lone loss of the season to the Braves. Still, he believes that there are some things he needs to work on mechanically, and Wood plans to address those issues moving forward.
"I feel a little off mechanically in these last two starts," Wood said. "It is something small that I have to look at, but I just have to get over that hurdle. I feel that every starter has that little hurdle that they have to get over and I feel like I am there right now."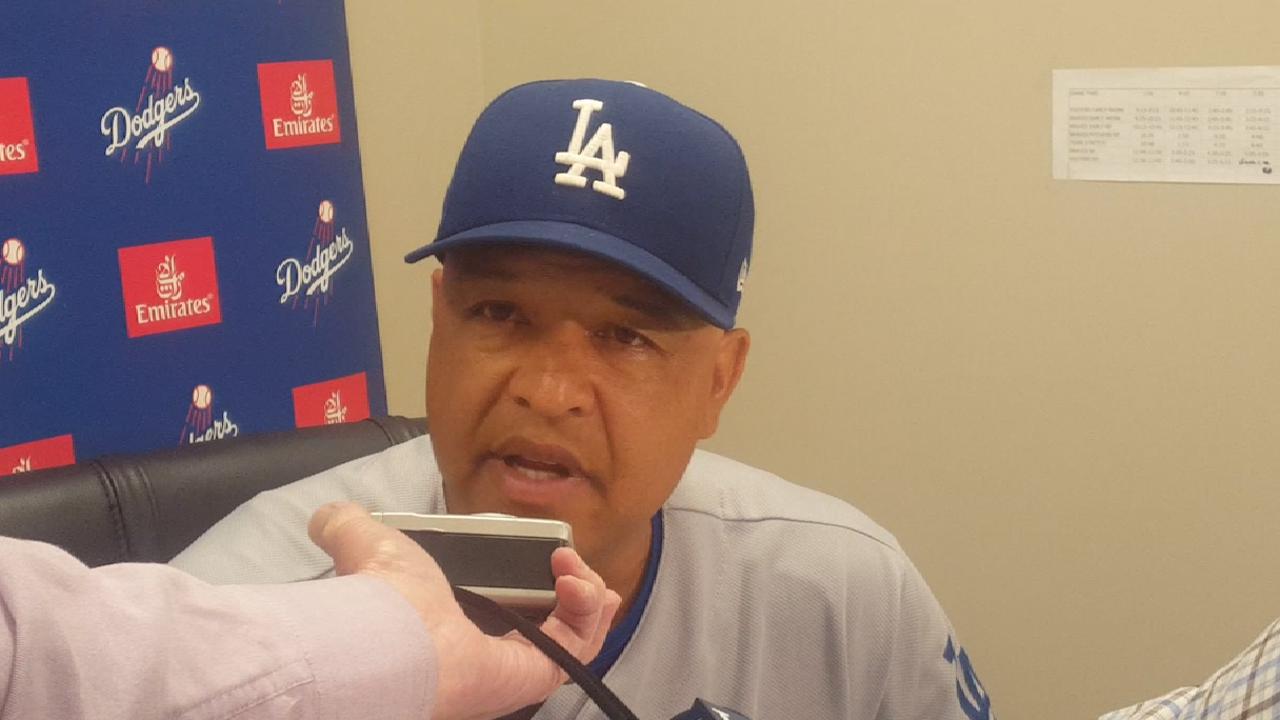 Dodgers manager Dave Roberts noticed it as well, but he was glad that Wood gave the team a chance to win.
"It is a testament to him and his confidence," Roberts said. "The really good ones, when they don't have the best stuff, find ways to give your team the best chance to win."
Jaylon Thompson is a reporter for MLB.com based in Atlanta. This story was not subject to the approval of Major League Baseball or its clubs.