• Feinsand: With Dodgers in town, Nats push for NL's top mark
"When we're right, it's a tough lineup to navigate through," said Dodgers manager Dave Roberts. "We get the pitch count up, and if you miss over the middle, we can slug you. We like to say we scare guys out of the zone. It was good to see tonight."
Wood had dropped his first two starts since coming off the disabled list while giving up nine runs in 11 innings. He was much sharper Friday night, limiting the Nats to three hits in six superb innings with eight strikeouts.
"Woody's stuff was really good," said Roberts. "He kept those guys in check all night. You strike out Daniel Murphy three times, you know you're doing something right."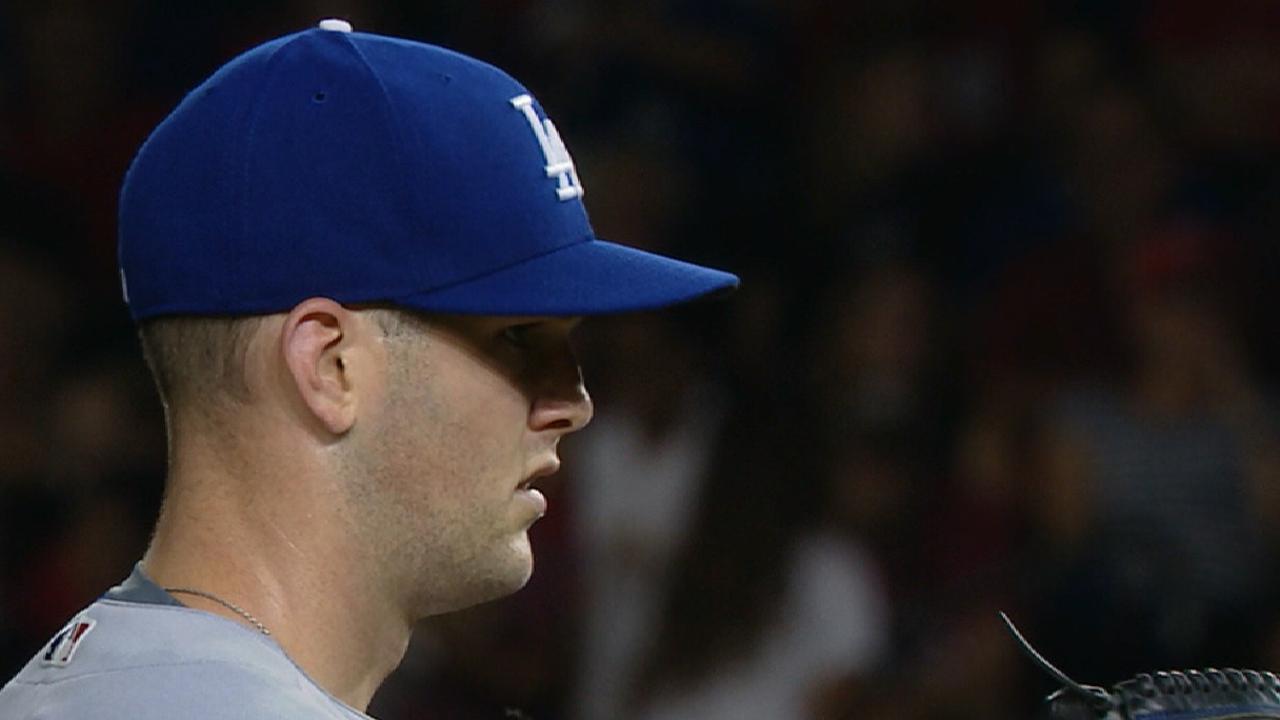 The Dodgers have also corrected themselves recently, winning three consecutive games for the first time since they won six in a row from Aug. 12-19.
"I feel like we're back on track," said Turner.
• Power + pitching: LA's winning formula returns
Meanwhile, Jackson gave up seven runs and recorded seven outs in his third consecutive disappointing outing. This game continued a troubling trend in his last three starts, during which he has surrendered 16 earned runs and seven homers in 11 1/3 innings.
"Unfortunately these last couple starts, they've been terrible," Jackson said. "I haven't really given us a chance to win any games, which is what I'm not here to do. I have to clean it up quick, fast and in a hurry. But I haven't lost any confidence."
• Jackson vows to correct issue, rediscover form
Washington's bullpen did pick up the slack and tossed 6 2/3 scoreless innings, but its offense never got started. The two teams have now split the season series at two games apiece.
"It's good to see these guys if we do play them," Nationals right fielder Jayson Werth said. "Obviously, we're all locked up, there's still games to be won and there's an outside chance to get home-field advantage throughout. But we're still out there competing and playing games. You want to win every game you play, so they're big games."
MOMENTS THAT MATTERED
Turner gets things rolling: When the Dodgers arrived in Washington on Thursday, Murphy sent a text message to his friend and former teammate with the Mets, Turner, saying, "I can feel another flyball hitter in my city." It did not take Turner long to prove those results, launching a solo home run in the first inning to give Los Angeles a fast start.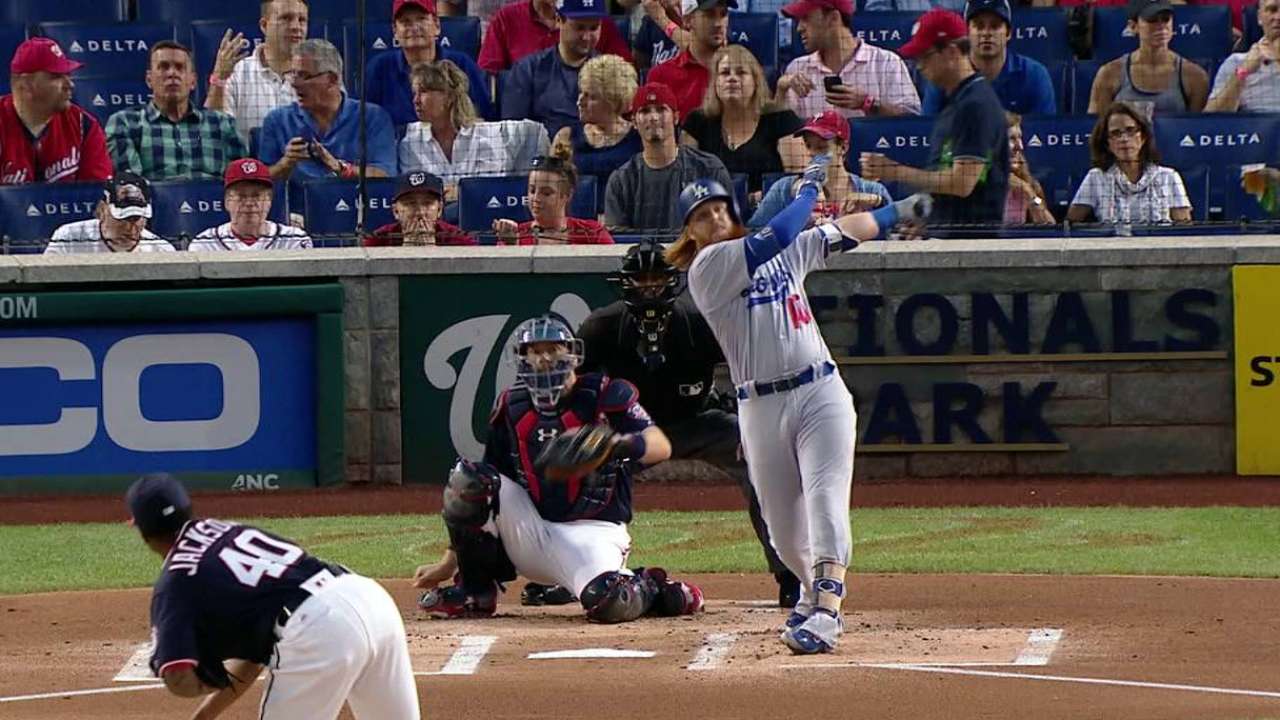 Exclamation point by Seager: The Dodgers pounced for five runs in the second as Jackson struggled to fool hitters during his short outing. Seager provided the huge blow when he hammered a three-run homer to cap the big inning.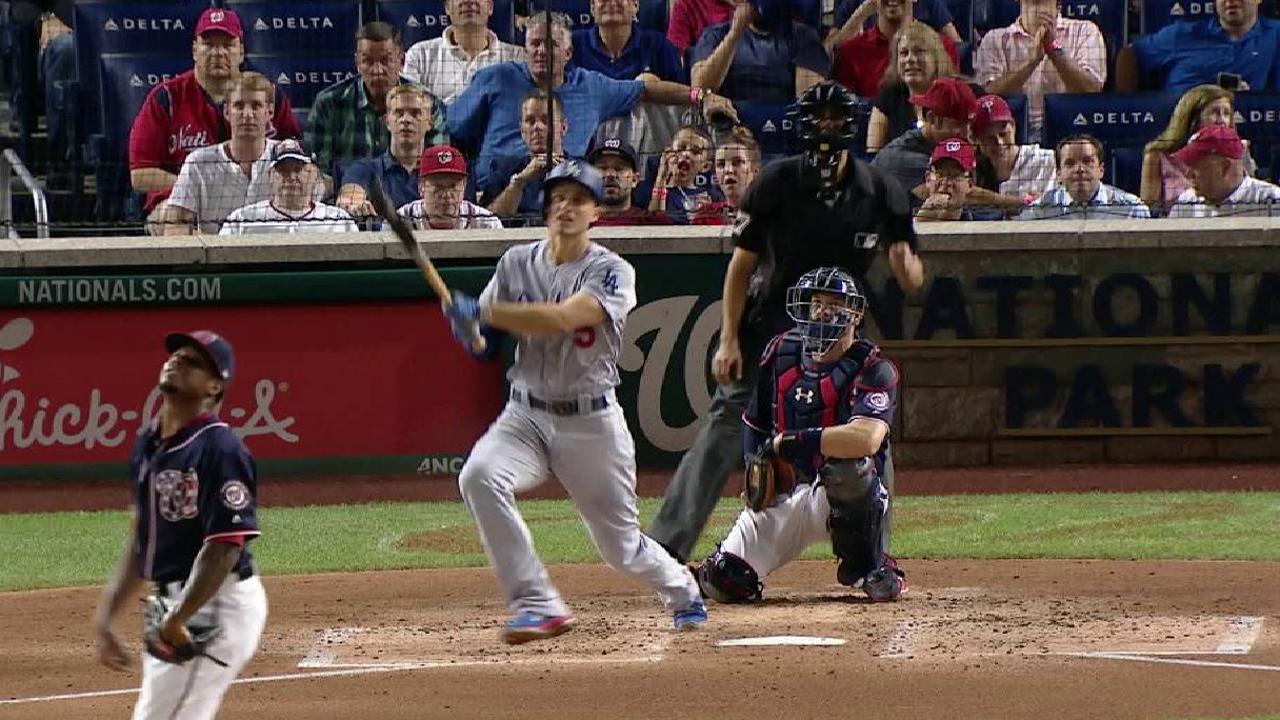 The inning was extended when Werth lost a one-out fly ball from Andre Ethier in the lights in right field, which allowed the ball to drop in and bounce over the wall for an RBI ground-rule double. Werth had a 99 percent catch probability on that play, according to Statcast™.
"It was probably like four or five minutes of just a real purple sky, which is usually pretty tough," Werth said. "We knew anything going up was going to be tough, and when it went up, I ran to a spot that I thought I'd at least be close so that if I saw it coming down, maybe I can get to it. But at that point, I was in kind of deke mode to get them not to run, which kind of worked but kind of didn't. It's a helpless feeling."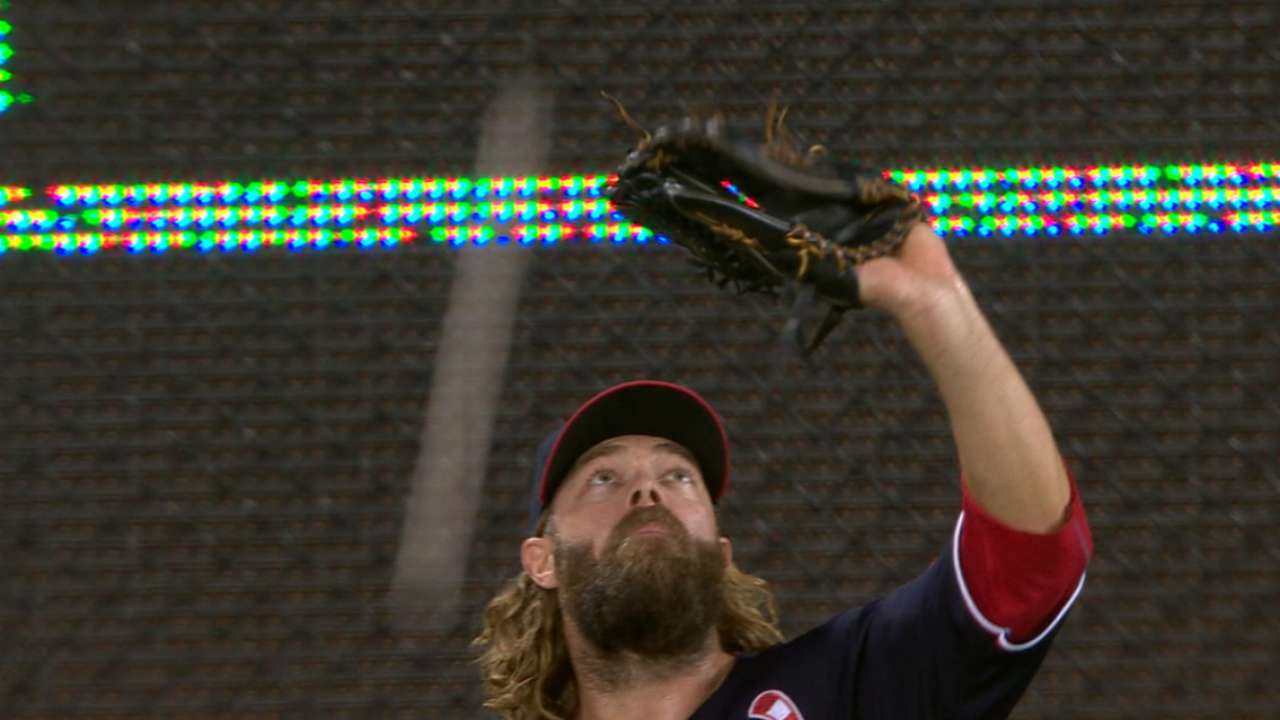 QUOTABLE
"When he's missing, he's missing out over the plate, and they're not missing," — Nationals manager Dusty Baker, on Jackson
"I had a teammate with the Braves who used to say, 'Good starters smell the blood in the water.' We got a big lead and I just locked it down from there." — Wood
SOUND SMART WITH YOUR FRIENDS
The Dodgers have four players with at least 20 home runs (Cody Bellinger, Puig, Seager and Turner) and two with 19 (Yasmani Grandal and Chris Taylor). Twice in franchise history (1979 and 2000), the Dodgers have had five players reach 20 home runs in a season, but they've never had six.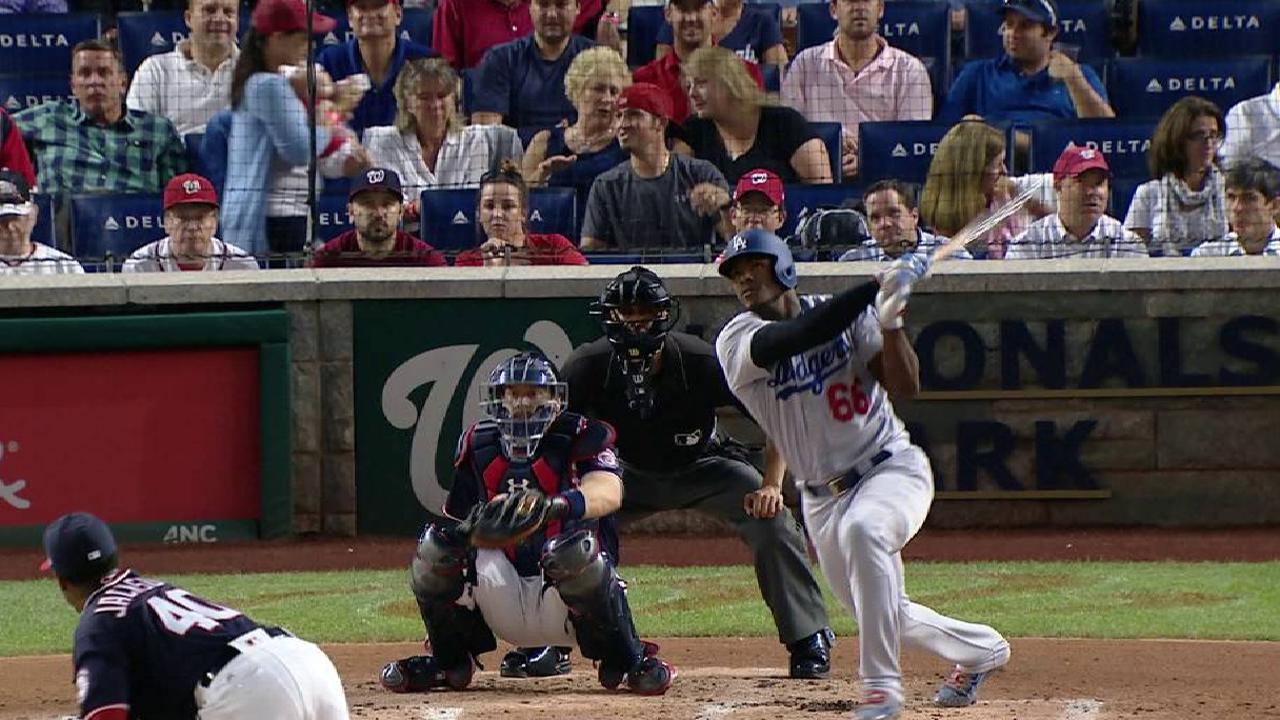 WHAT'S NEXT
Dodgers: Rich Hill gets the call for the Dodgers in Saturday's 10:05 a.m. PT start. He lost Game 2 of the NL Division Series to Washington last year, but otherwise hasn't faced them since a 2012 relief appearance for Boston. His last regular-season start against the Nats was in 2009 for Baltimore.
Nationals: The Nats will insert right-hander A.J. Cole into the rotation to make this start at Nationals Park. It's his first start since Sept. 4, although he has made a pair of appearances out of the bullpen since then. First pitch is set for 1:05 p.m. ET.
Watch every out-of-market regular-season game live on MLB.TV.
This story was not subject to the approval of Major League Baseball or its clubs.