Thomas, batting third for Great Lakes, was the first to jump the yard, as he extended his team's lead to 3-0 with a two-run shot. Rincon, the Dodgers' No. 24 prospect, then followed with a homer to left-center field, and Jared Walker added a three-run shot four batters later.
The first-inning scoring didn't stop there for Great Lakes, however, as Thomas and Rincon went back-to-back once again with two outs to cap the five-homer inning. To put this feat in context, back-to-back homers hit by the same two players in the same inning has only happened once in Major League history — when Mike Cameron and Bret Boone did it for Seattle in 2002.
Dayton would keep the Loons' offense in check until the fifth inning, when Walker led off the frame with his second home run of the contest. After a pair of strikeouts and a two-out walk to shortstop Gavin Lux (Dodgers' No. 9), Thomas delivered his third homer of the game, hitting a two-run shot over the wall in right-center field. In doing so, he became the first player in Great Lakes history to hit three homers in one game.
The trio of homers accounted for all of Thomas' hits in a 3-for-5 performance that included a career-high seven RBIs. The 22-year-old center fielder has now hit 18 home runs in his first full season, giving him a share of third place on the Midwest League home run leaderboard. Overall, he's hitting .235 through 96 games.
Rincon also has 18 home runs after Thursday's multi-homer game, his second this season and the fourth in his 131-game career. Like Thomas, however, the 19-year-old Rincon has offered little in the way of average in 2017, hitting just .199 in 79 games.
• Gameday
Lux, the Dodgers' first-round pick in 2016, also had a big game for the Loons, finishing 3-for-5 with two doubles, two RBIs and three runs scored. In the process, the 19-year-old shortstop extended his hitting streak to five games, during which he's tallied five extra-base hits, including three homers, while raising his season average from .205 to .222.
All of that offense proved more than enough support for Great Lakes starter Jordan Sheffield, who allowed five earned runs on five hits and one walk over a career-high 7 1/3 innings.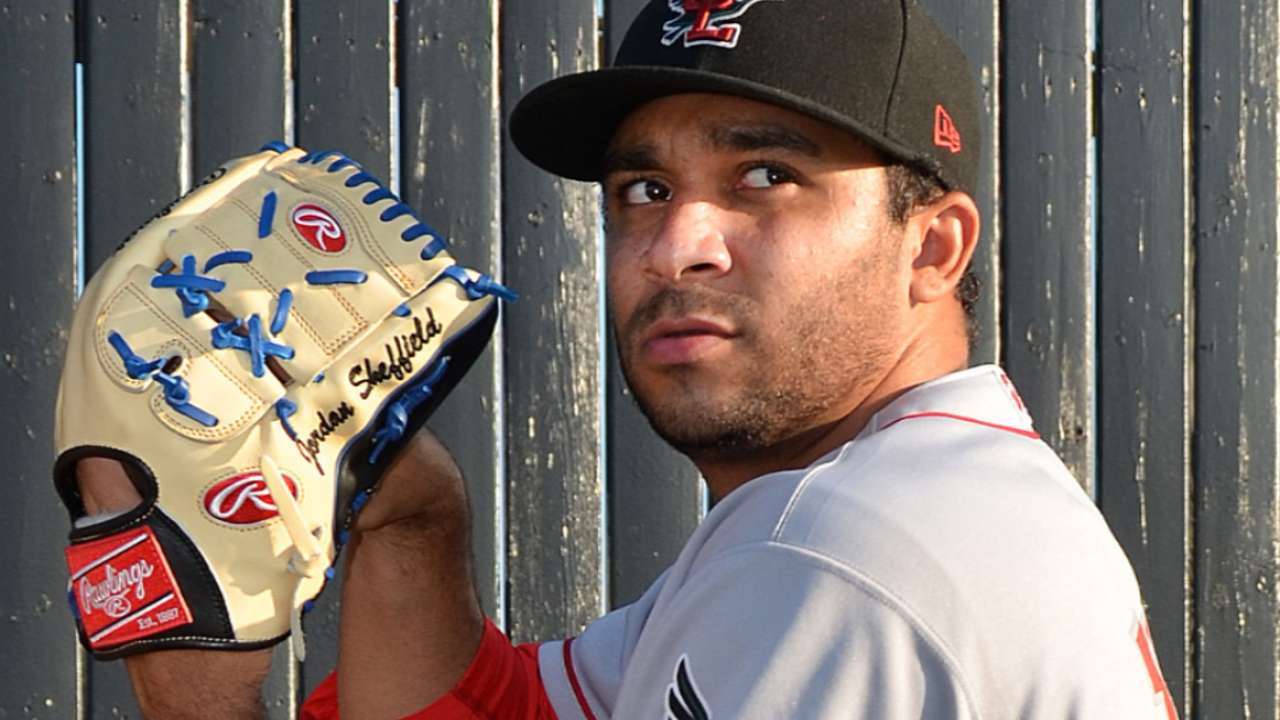 The Dodgers' No. 10 prospect held Dayton to just one hit over the first seven innings and opened the eighth with his 10th strikeout, matching his career high. The 22-year-old right-hander then ran into trouble, loading the bases on three consecutive singles ahead of Reds No. 24 prospect Jose Siri, who extended his Midwest League-record hitting streak to 39 games, the longest in the Minor Leagues this season, with a three-run double to the wall in center field.
Mike Rosenbaum is a reporter for MLB.com. Follow him on Twitter at @GoldenSombrero. This story was not subject to the approval of Major League Baseball or its clubs.