"It's more like if I keep pitching like that with that kind of results, I'm not going to be able to pitch in the playoffs," Darvish said. "The Dodgers got me for that situation, the playoffs. That was my concern."
It's less of a concern after Darvish allowed only three hits, struck out five and at one point retired 13 consecutive Giants. Skeptics will point out that since joining the Dodgers, Darvish has dominated only struggling teams – the last-place Giants and, in his Dodgers debut, seven scoreless innings against the Mets. In the other five starts, Darvish had a 6.94 ERA and a three-game losing streak.
But Dodgers manager Dave Roberts said Darvish's tempo Wednesday night was quicker, and he was attacking hitters and getting weak contact on sharper breaking pitches. The Dodgers' offense also got Darvish a pair of first-inning runs off Matt Moore on Cody Bellinger's RBI triple and Logan Forsythe's RBI double. Bellinger doubled the lead with a two-run bomb in the fifth.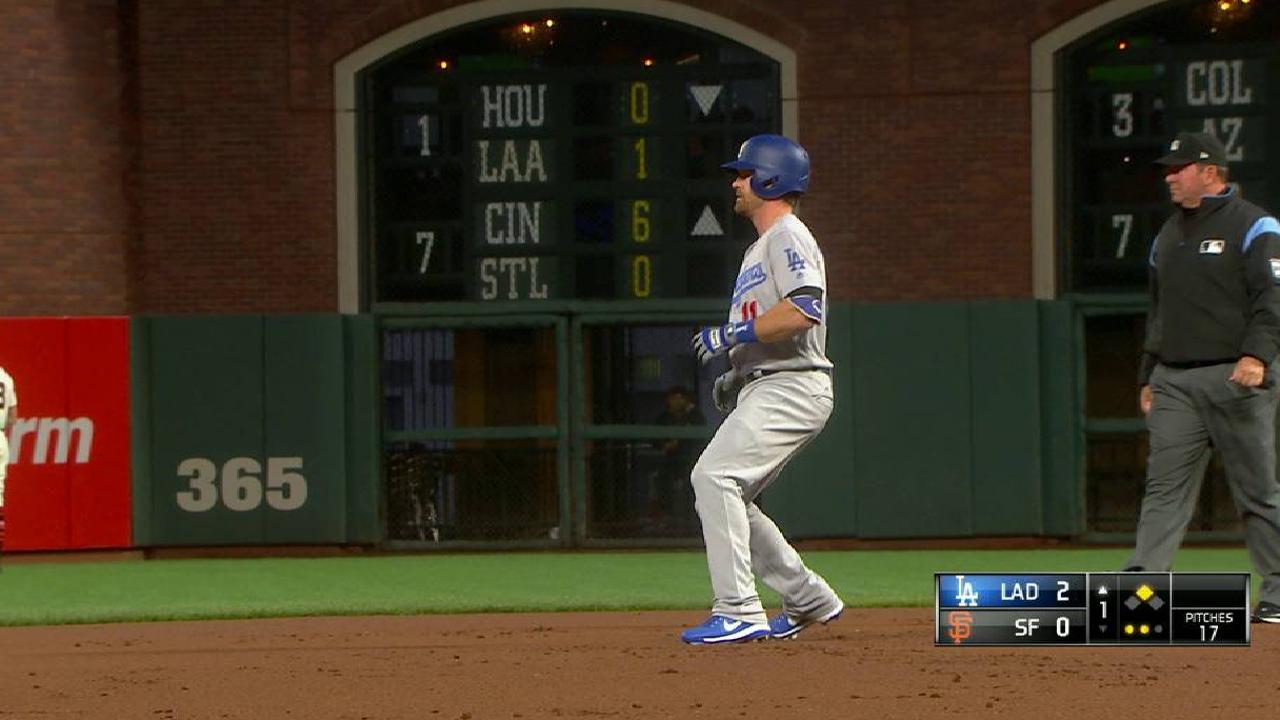 "Once you get a lead it's a different mindset for him," Roberts said. "He was pitching to different quadrants. The fastball up, the fastball down. The command can still get better, but his spinning was exceptional."
Darvish, who earlier said between-starts tinkering with mechanics and arm slots might have had him thinking too much, said he simplified his mindset to one basic mechanical thought. And what was that?
"It's a secret," he said. "But if I focus on that thing, I wasn't able to think about other stuff. Today, that one thing worked out."
Darvish said the early Dodgers lead defused the volatile AT&T Park crowd before it could mount a verbal assault, which he said he was prepared to deal with after experiencing hostile crowds in Arizona and San Diego.
"The fans didn't get a chance to get loud and excited," he noted.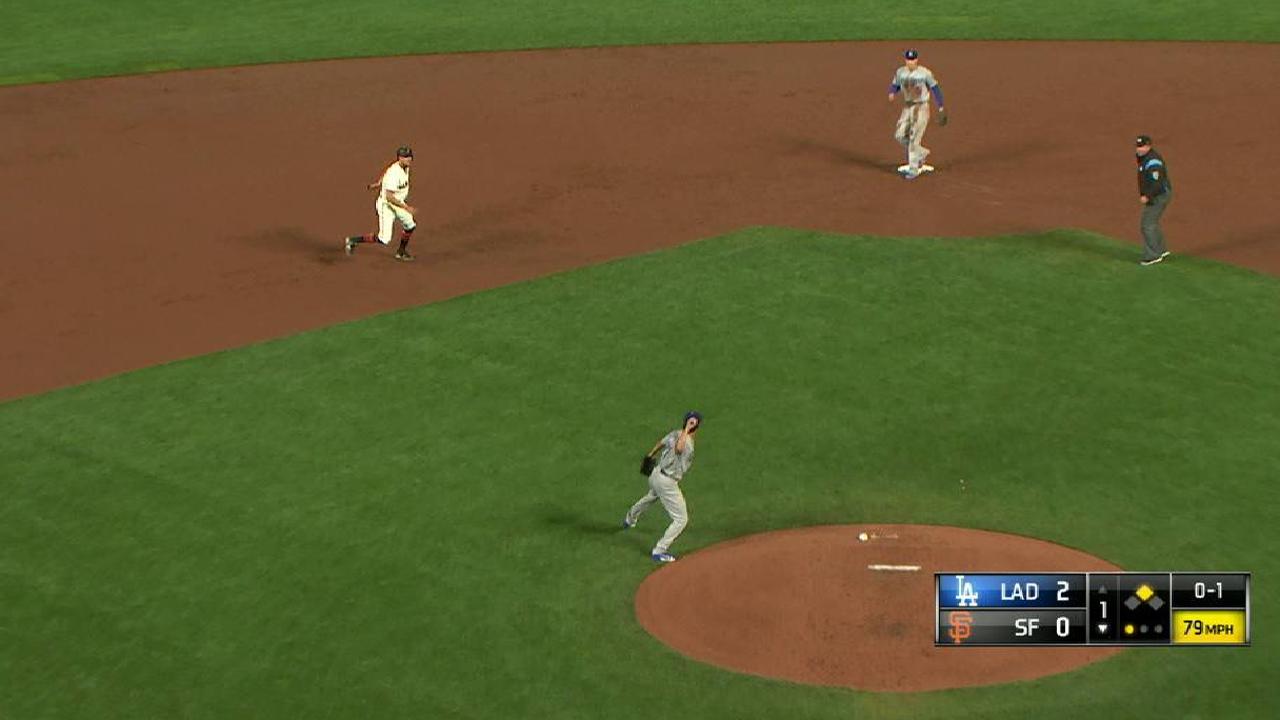 And the Giants helped him out, as they ran into two double plays. In the first inning with a runner on second and one out, Darvish gloved Denard Span's comebacker and caught Hunter Pence in a rundown between second and third, and third baseman Justin Turner made the tag and threw out Span trying for second. In the seventh inning, after Jarrett Parker's leadoff single, left fielder Kiké Hernandez made a running catch of Buster Posey's popout and doubled Parker off first.
"He's got great stuff," said Giants manager Bruce Bochy. "He's got velocity. He's got four pitches. He worked up and down. It's a tough matchup but still you have to find a way to score runs. Yeah, sure, they haven't seen him. They don't have a reference. But the good ones — if they're on — they're tough. It doesn't matter if you've seen them before."
Ken Gurnick has covered the Dodgers since 1989, and for MLB.com since 2001. This story was not subject to the approval of Major League Baseball or its clubs.