But like Van Slyke, Segedin has right-handed power with the ability to play the corner infield and outfield positions. Getting a start when Yasiel Puig was a late scratch on Friday, Segedin even made a cameo at second base late in the Dodgers' 13-6 win over Arizona, as he pads his resume with the kind of versatility management admires.
Segedin homered Thursday night against the Rangers. For Team Italy during the Classic, Segedin hit .375 with one homer. In 11 games for the Dodgers this spring, Segedin has three homers with a .400 average and 1.324 OPS.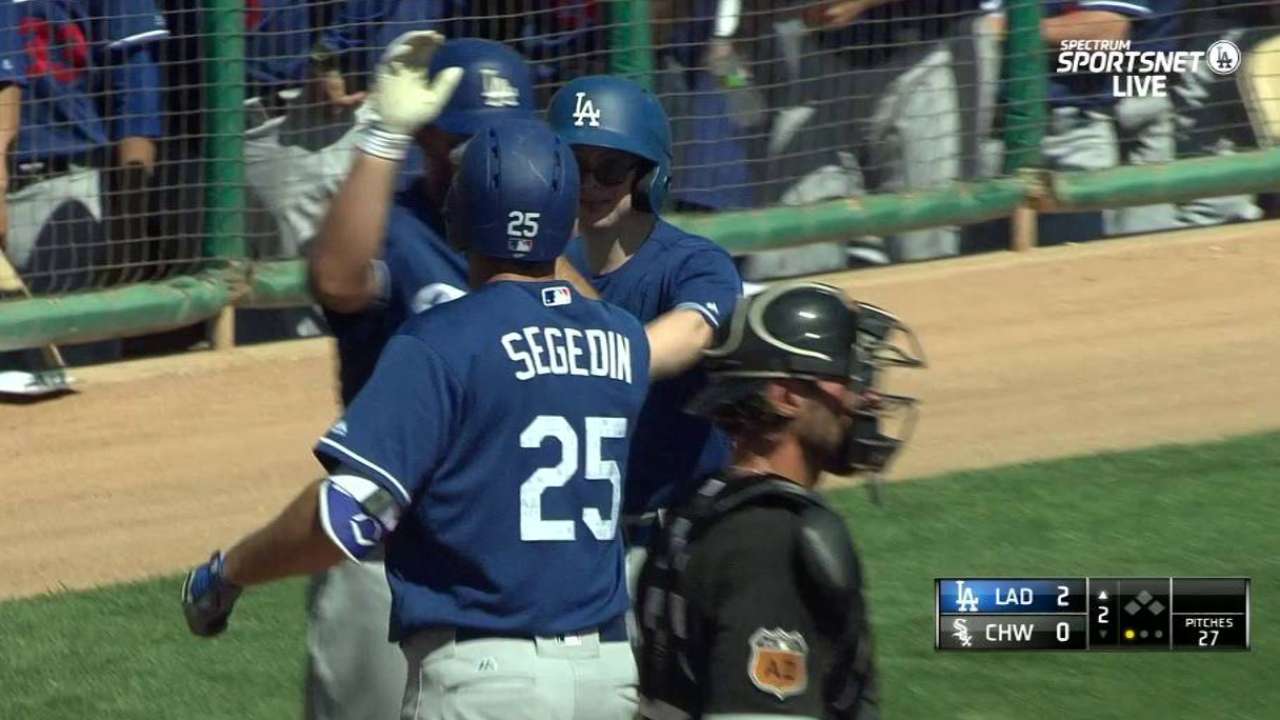 The 28-year-old played 40 games with the Dodgers as a rookie last year and spent a month during the offseason in Los Angeles working out with third baseman Justin Turner, who has become an unofficial hitting guru to some of his teammates.
"I felt at the big league level I was struggling to get the ball in the air," Segedin said. "I was getting to balls early and rolling over. I went to LA, worked with J.T. and worked on getting to balls farther out in front of me and really stay linear and stay through the ball at the pitcher.
"At first, I tried to be the spitting image of J.T. As time came on, I put my own personality into it, knowing what would work for me. So far, so good. The home run [on Thursday], last year I'm rolling over on it or a weak fly ball. I feel I've gotten a lot of hits this Spring Training I wouldn't have had last year."
Segedin was acquired from the Yankees for Ronald Torreyes and Tyler Olson in January 2016. He missed his sophomore season at Tulane with Pars Defect, a stress fracture of the vertebrae in the spine. In 2013, he was limited to only 18 games before doctors discovered femur deformities that required labrum surgery and bone shaving in both hips.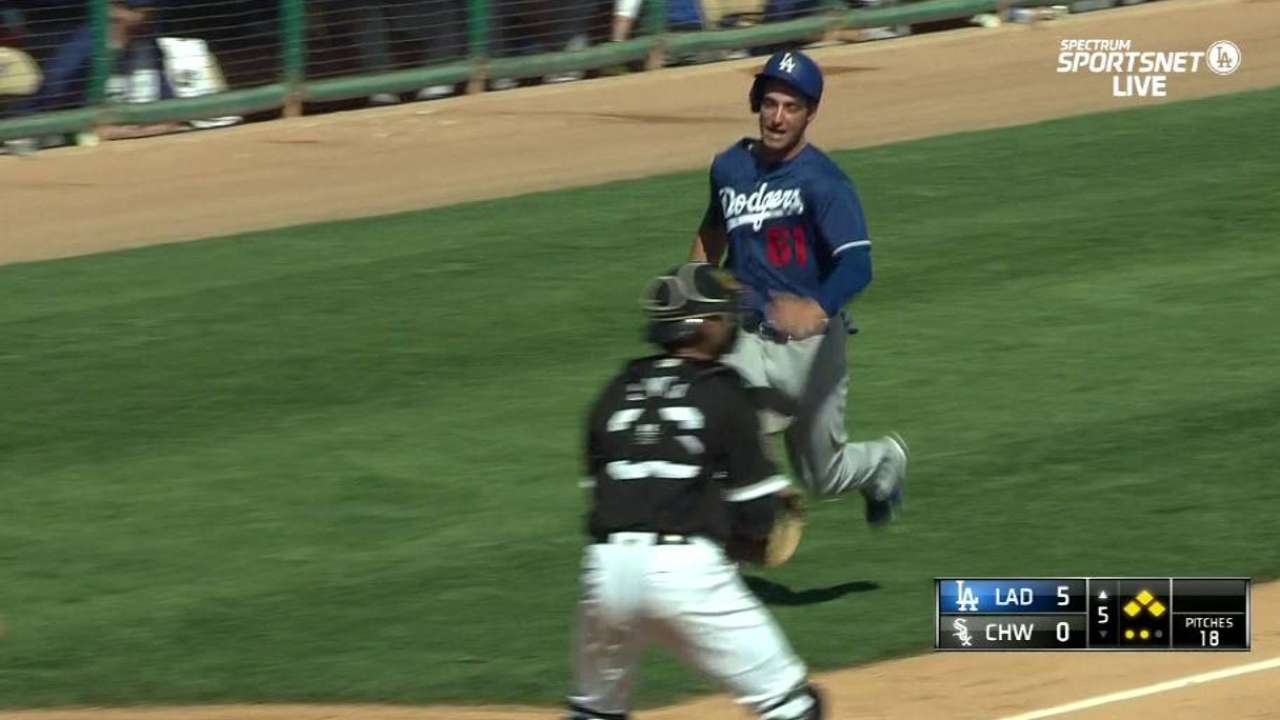 Puig scratched
Dodgers manager Dave Roberts said Puig's scratch from Friday's lineup was not injury related. He said Puig took extra swings before the game with hitting coach Turner Ward, and Roberts decided he had done enough for the day.
"He and Turner are working on his path to the baseball, and sometimes he gets a little rotational with his swing, and he just has to continue his direction to the big part of the field," Roberts said.
Maeda throws in Minor League game
Roberts said Kenta Maeda pitched six scoreless innings with 10 strikeouts and Luis Avilan two scoreless innings with five strikeouts in a Minor League game.
Ken Gurnick has covered the Dodgers since 1989, and for MLB.com since 2001. This story was not subject to the approval of Major League Baseball or its clubs.