"The results weren't there, but it was positive," said Seager. "Just to get over the mental hurdle, to be full-go. I've been throwing, but the swinging needed the game intensity. It's hard to replicate that. It was nice to get it into a game."
After a team day off Wednesday, Seager said he plans to play in another Minor League game Thursday, this time also playing defense. The injury was believed to have happened when he made an off-balance throw to first base while completing a double play.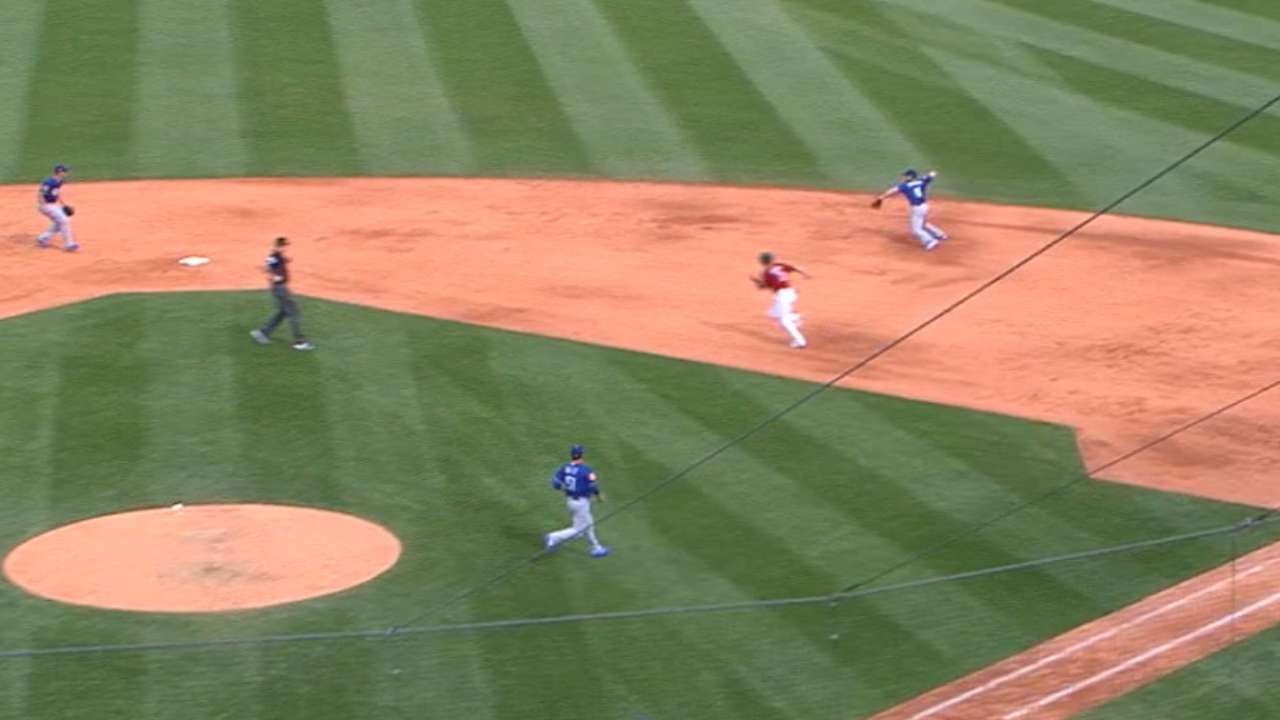 He said he hasn't had any recurrence of the discomfort while throwing in drills, but hasn't played at game speed, either.
"It could have happened on [the double play], it could have been irritated before and that was when I felt it, I'm not sure," he said. "It was nice to go full-go and have nothing today."
Teammate Scott Kazmir, working through major mechanical issues, pitched five innings of the Minor League game. He last pitched in a Cactus League game March 6.
Earlier in the day, eight Dodgers pitchers threw bullpen sessions, including right-handed relievers Sergio Romo, Pedro Baez and Josh Ravin. Romo returned from the World Baseball Classic with a sore back, Baez is still looking for his first game action after a badly bruised right thumb and Ravin has been nursing a tight right groin muscle.
Also throwing a bullpen session was 20-year-old Julio Urias, who is scheduled to pitch three innings on the Minor League field Thursday or Friday as the Dodgers hesitate in announcing their plans for restricting his innings in April.
First baseman Adrian Gonzalez, whose right elbow tendinitis flared up on a check swing, was able to take batting practice Tuesday and work out with the club. He might play in a game later in the week.
Outfielder Yasiel Puig, scratched from Monday's game with a tight left calf, was back on the field doing drills, but not in the Tuesday lineup.
Ken Gurnick has covered the Dodgers since 1989, and for MLB.com since 2001. This story was not subject to the approval of Major League Baseball or its clubs.