This was Ryu's second start after coming off the disabled list for a foot contusion in a comeback season after missing most of the two previous seasons with shoulder and elbow operations. In and out of the rotation this year, Ryu might be able use this impressive outing as a springboard to regaining his spot in the rotation for good.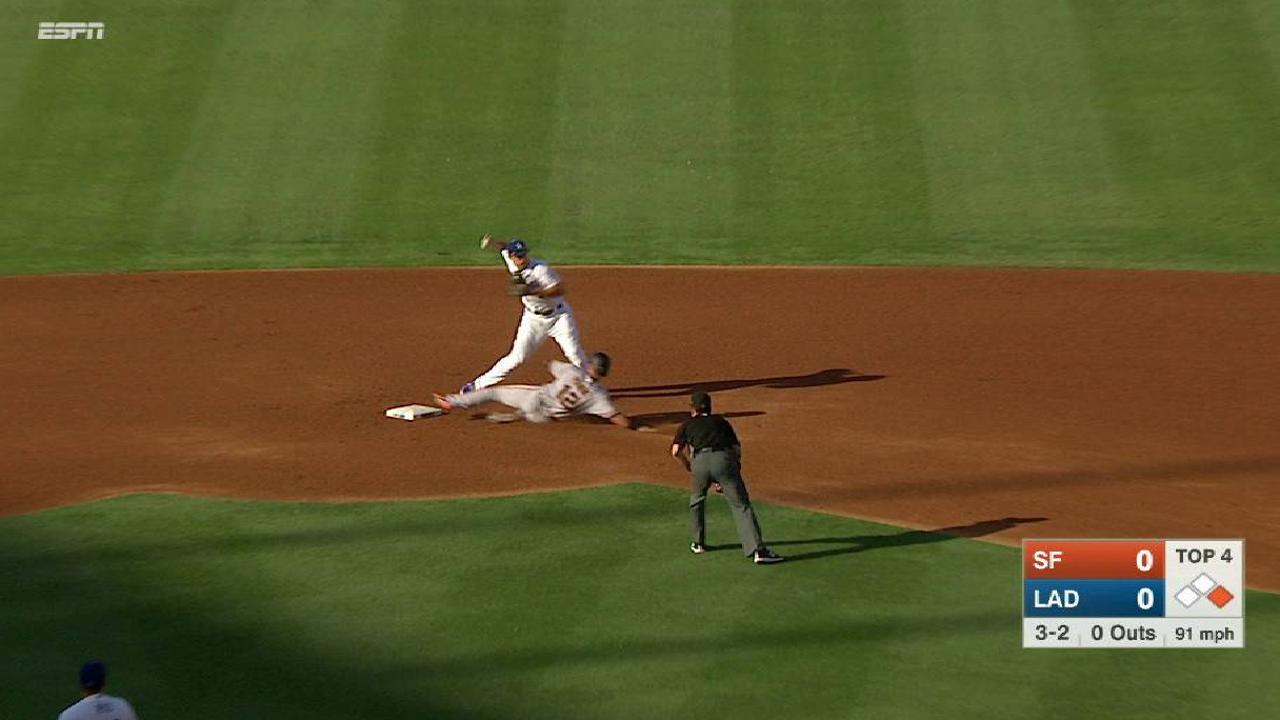 Ryu is 4-6 with his ERA down to a season-low 3.83 after striking out seven with one walk. In his last five starts, Ryu is 1-0 with a 2.60 ERA.
"I always say the starters should put the team in position to win and so it was a good game for me," said Ryu. "ERA is a good indicator of that, so I'm very happy with that."
Manager Dave Roberts, after being dug out of the Farmer dogpile at second base, said Ryu was "really in command all night long. He dominated, all of his pitches were working, he kept the ball down, was striking guys out and getting ground balls."
Five of the ground balls triggered double plays in the third, fourth, sixth, eighth and 11th innings. The one double play that wasn't on a ground ball was the one Ryu cited as the key to the game.
That came with one out in the seventh inning, with runners on the corners, and Brandon Crawford hit a fly ball to center fielder Enrique Hernandez, who demonstrated why he isn't far behind Yasiel Puig as the club's top outfield arm. He caught the fly and then gunned down Joe Panik trying to score from third, with Austin Barnes making the sure-handed tag.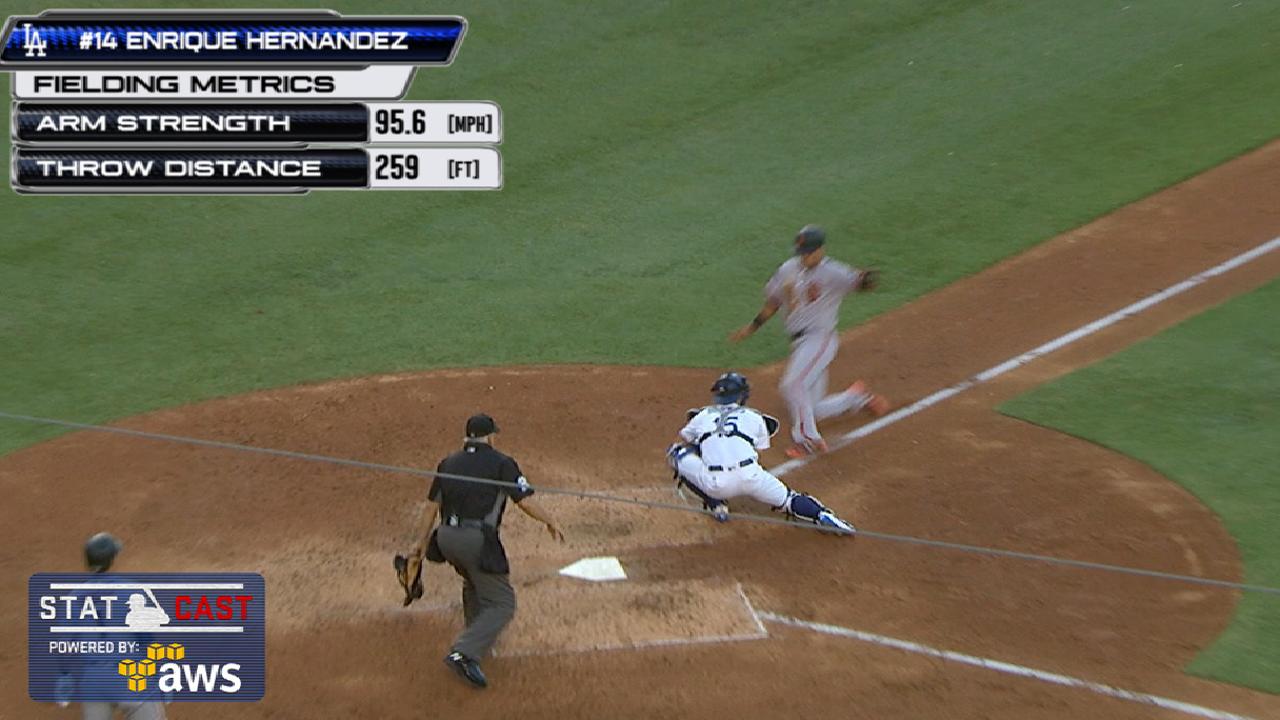 "The throw to home plate by Kiké to get out of the seventh inning was definitely crucial," said Ryu. "It's hard to point out one other [double play]. Everything happened in a timely fashion and they all helped me out in this game."
The six double plays were the most the Giants had hit into since they had seven in 1969.
"You obviously win the game by scoring more runs than the opposition and errors tend to add on and become runs for the other team," said Hernandez. "It's fair to say we have the record that we have because there's not many things going wrong and defense is one part of the game a lot of people don't talk about just because people are attracted to the strikeouts and home runs. I don't think you have the type of season we're having if we don't play good defense."
Ryu twice retired longtime friend and fellow Korean Jae-Gyun Hwang on a forceout grounder and a strikeout.
"It was meaningful for me to go against my fellow friend Hwang," Ryu said. "It felt great to see my friend there. Obviously, I didn't want to give up anything to him. My pitches and my command were pretty good. That's why I was able to get the groundout and the strikeout."
Ken Gurnick has covered the Dodgers for MLB.com since 2001. This story was not subject to the approval of Major League Baseball or its clubs.