• Spring Training: Info | Tickets | Schedule | Gear
Seager and club management insist he'll be ready by Opening Day.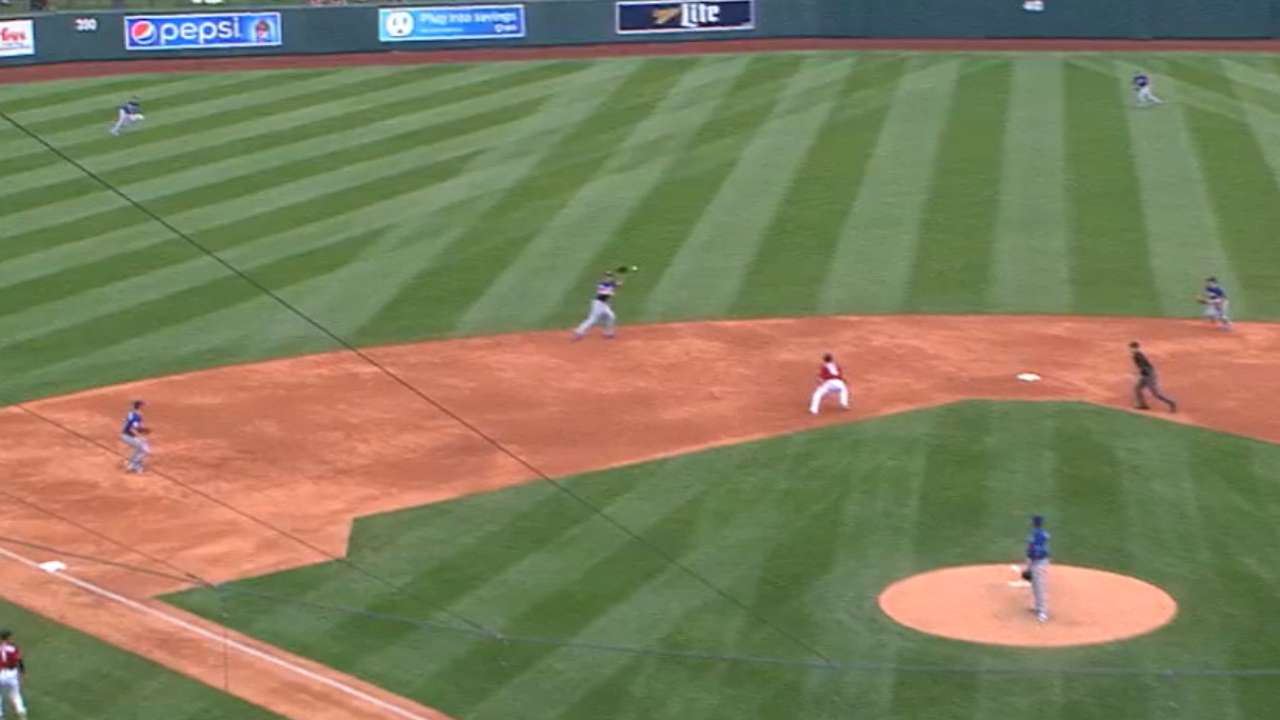 Of course, the Dodgers have the normal competitions for final roster spots, too. And as with other clubs, those competitions have been complicated by the absence of some players for the World Baseball Classic.
The Dodgers also have the unique situation of 20-year-old Julio Urias, who seems to be headed to extended spring training even though he likely is one of their best five starters. Management brought him to camp with everybody, but now he's being throttled back to save his innings for October.
At this point, Brandon McCarthy and Alex Wood apparently will earn back their spots. Scott Kazmir, however, has struggled, while Hyun-Jin Ryu has bounced back from two operations but will continue being used cautiously.
Tough decisions remain in the outfield, bench and bullpen. Trayce Thompson (broken vertebrae) and Scott Van Slyke (wrist surgery) are healthy, but Thompson's late start could mean extended spring training. Franklin Gutierrez is on the team as a right-handed bat, according to manager Dave Roberts. Chris Taylor is having the spring of his life, Charlie Culberson is right behind, but Enrique Hernandez's ability to play center field might be decisive for the backup-infield role.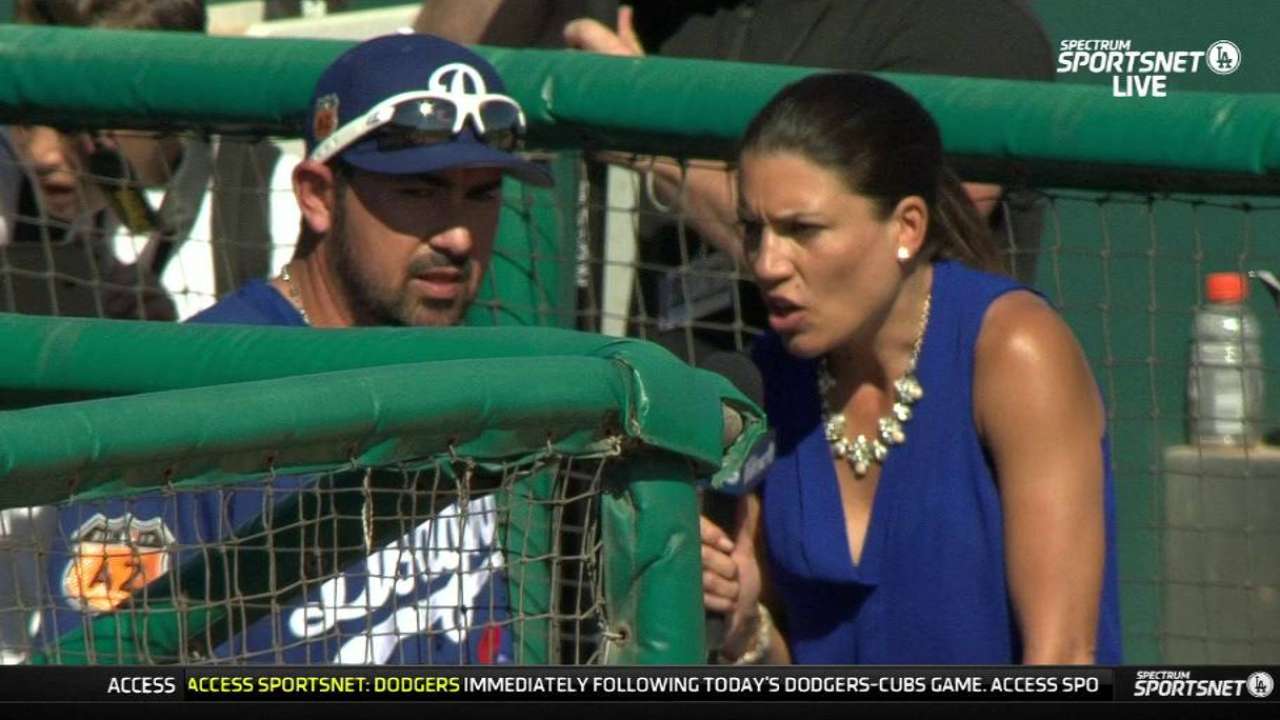 C — Yasmani Grandal, Austin Barnes. Grandal had the breakout season management envisioned when making the Matt Kemp trade, and he could start 130-plus games. It's Barnes' time for the big leagues, Roberts said at the Winter Meetings. Bobby Wilson is non-roster veteran depth.
1B — Adrian Gonzalez. Gonzalez's power was down, but not the RBIs — at least 90 a year for a decade. Van Slyke could face tough lefties.
2B — Logan Forsythe. In a trade with the Rays, the Dodgers got their starting second baseman, a solid right-handed bat and a leadoff hitter.
SS — Seager. If he's healthy, he's a superstar.
3B — Justin Turner. Turner seems to have the necessary makeup to live up to the big contract he signed this offseason.
Utility — Van Slyke, Chase Utley, Hernandez. But Taylor, Culberson and Thompson are in the mix. All but Utley bat right-handed.
OF — Joc Pederson, Yasiel Puig, Andre Ethier, Gutierrez. Pederson starts in center against righties and maybe even against lefties. Management loves Andrew Toles, while Puig is at a career crossroads. Ethier's broken leg is healed, but he's missed almost two weeks with a bad hip. It will be difficult to keep both Ethier and Toles, the latter having options. Gutierrez joins Thompson and Van Slyke as specialists against lefties when they are healthy.
SP — Clayton Kershaw, Kenta Maeda, Rich Hill, McCarthy, Wood. The first three are givens. Urias will eventually be the fourth, but maybe not until May as his innings are rationed. McCarthy and Wood have pitched well enough to get first shots. Ryu looks healthy but will be handled conservatively.
BP — Kenley Jansen, Sergio Romo, Grant Dayton, Adam Liberatore, Chris Hatcher, Luis Avilan, Ross Stripling. When Pedro Baez is healthy he's on the club, but he hasn't pitched in a game yet because of a bruised thumb. Josh Fields and Josh Ravin haven't been sharp. And non-roster invite Brandon Morrow has pitched well enough to make some teams, so watch for him when somebody gets hurt.
Ken Gurnick has covered the Dodgers since 1989, and for MLB.com since 2001. This story was not subject to the approval of Major League Baseball or its clubs.