The Dodgers held on for a 3-2 win on Saturday at Nationals Park, taking the first two games of the three-game weekend series.
Their win streak now at four, the Dodgers hold a seven-game lead over the Nationals for home-field advantage, so barring another 1-16 skid — and with only 14 games remaining on the schedule, that seems unlikely — it's safe to assume the road to the World Series in the NL will go through Southern California.
"You never feel that doubt creeps in on a team this talented, but the way we were going, I guess that might have creeped in a little bit," Dodgers manager Dave Roberts said. "To win a series in the Bay and to come here and play well against a very good team, we're trying to get that swagger back."
There are plenty of reasons for the Dodgers to have a strut in their step, none bigger than the performances of Alex Wood and Rich Hill the past two days.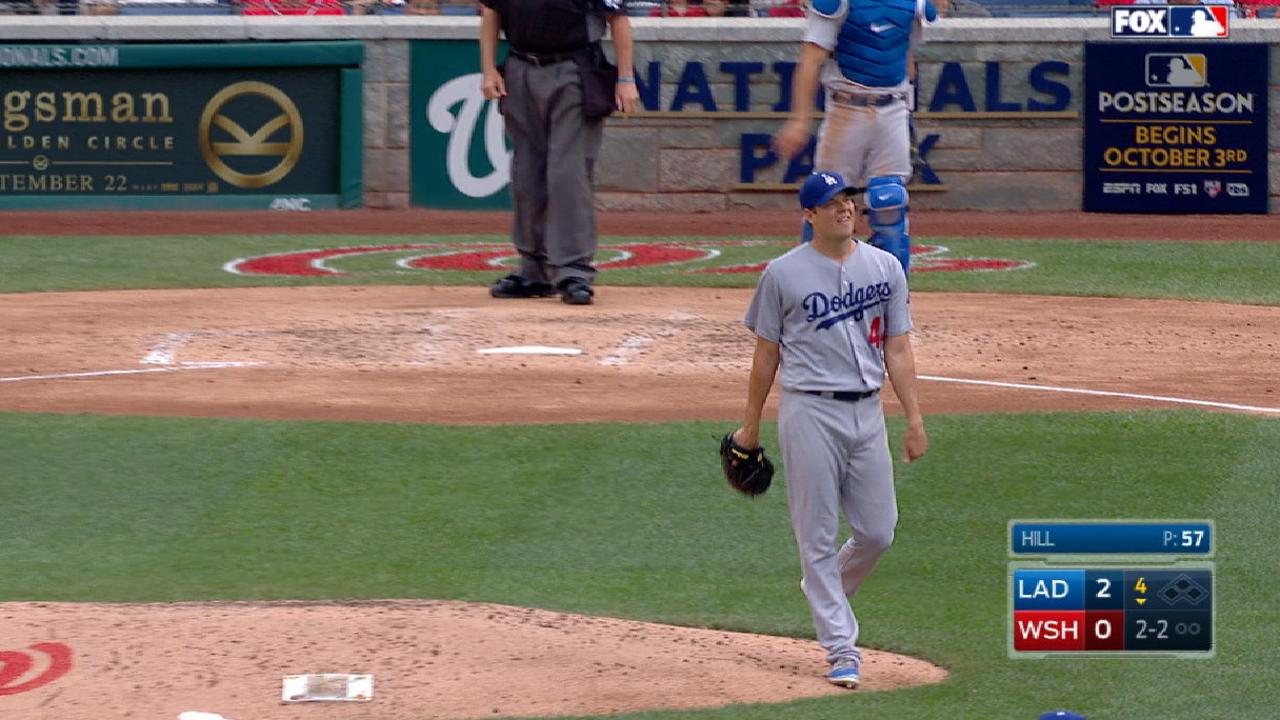 Although the Dodgers beat two pitchers (Edwin Jackson and A.J. Cole) that won't be in the postseason rotation, Washington got a look at Los Angeles' presumptive Games 3 and 4 starters. The result? One run, four hits, three walks and 15 strikeouts over 11 innings.
"When they have success, that's something that each guy can build on," Roberts said. "Those guys over there are a good ballclub."
So while the Nationals might look at the fact that they had two secondary starters on the mound in these two losses, the Dodgers' pitching dominance ought to raise some red flags for Washington, especially since neither of these games came against Los Angeles' top two starters, Clayton Kershaw and Yu Darvish.
"Well, you know they're leading the league in ERA," Nationals manager Dusty Baker said. "They got a good pitching staff, so you know it's usually going to be a pretty close game."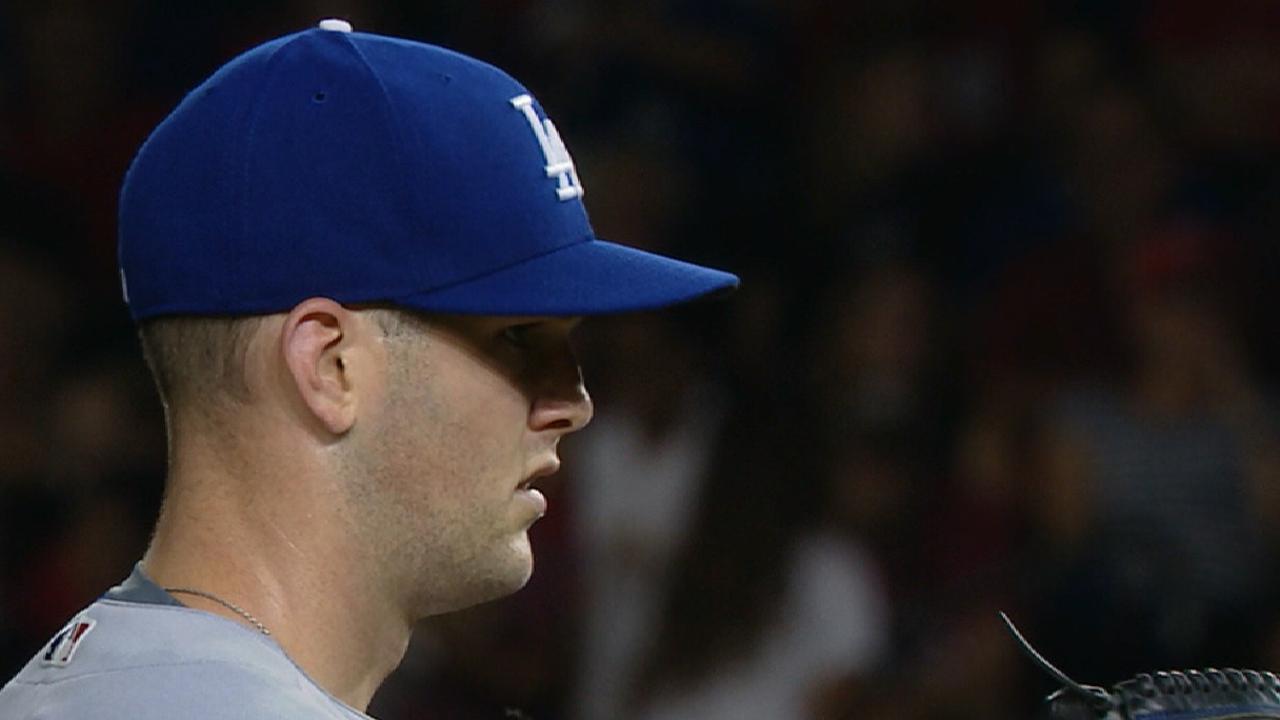 If the 1-16 slide is truly a thing of the past, it might prove to be the dose of harsh reality the Dodgers badly needed. They took a shot to the jaw and hit the mat, staying there for more than two weeks. Now, they're back on their feet, looking like the team that steamrolled its way through the league for nearly five months.
"We've been playing extremely good baseball," Hill said. "You can see the conviction behind every play, behind every swing and behind every pitch. It's something that obviously doesn't go unnoticed throughout the clubhouse."
Roberts admitted on Friday that the growing talk about making history following the Dodgers' 56-11 summer run might have been a distraction, saying there was "some sense of getting outside of the moment and pursuing something that, at that point in time, really was out of our control as far as winning 116 games."
Complacency, Roberts said, was not the problem; poor play was the culprit. Based on the past four days, the Dodgers appear to have broken out of that funk. That home-field advantage appears to be a formality at this point is a happy byproduct of that.
"The most important thing is for us to get back to playing good baseball," Roberts said. "For us to get a couple wins and separate ourselves a little more, it's definitely a good thing. Home-field advantage for us, for any team, I think is a plus. But regardless of where you're playing or who you're playing, you've got to play good."
Mark Feinsand, executive reporter for MLB.com, has covered the Yankees and MLB since 2001 for the New York Daily News and MLB.com. This story was not subject to the approval of Major League Baseball or its clubs.