"He's a big hit everywhere. I think that's great," Roberts said of Puig's guest spot. "Yasiel is a big advocate for Major League Baseball and people gravitate toward him. For him to check out MLB Network, that's a good thing. There's a lot worse things a player could be doing after a game. For him to choose to go to Secaucus and promote Major League Baseball, that's great."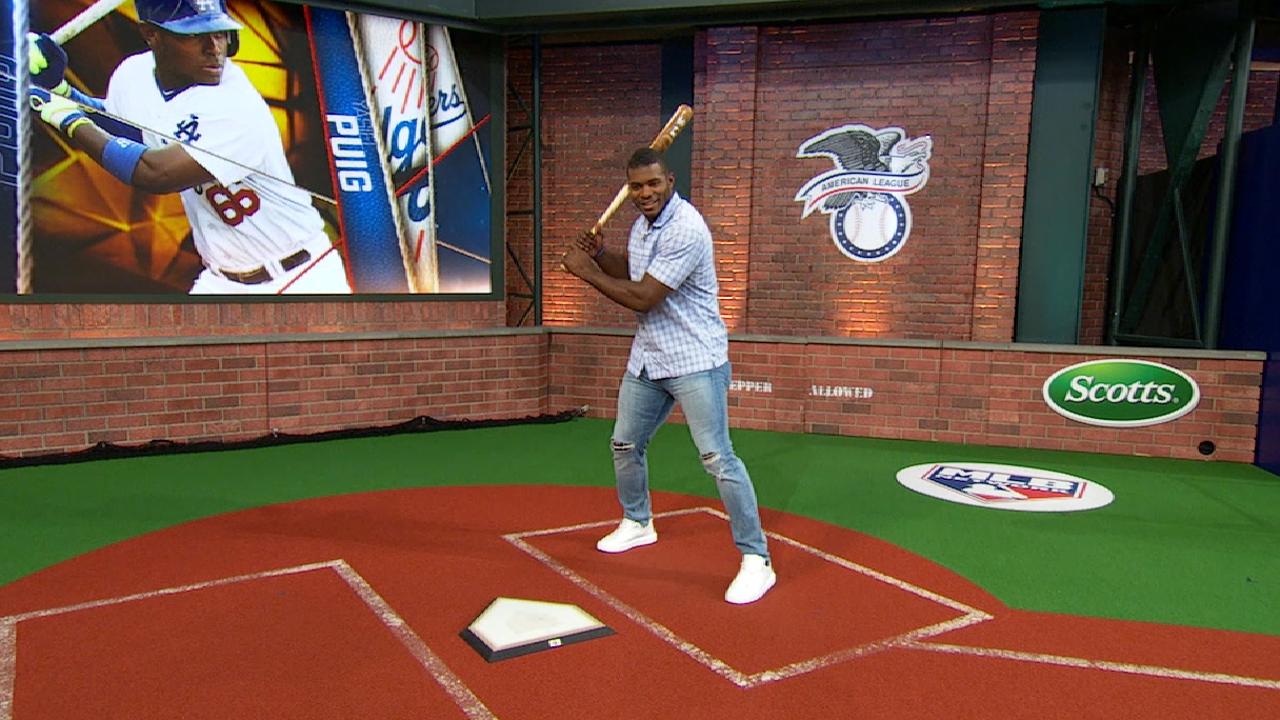 A year ago, Puig had been demoted to Triple-A. He finished last season with 104 games played, 11 homers, 45 RBIs and a .740 OPS. Saturday night was Game 104 for Puig this year, and he entered with 20 homers, 53 RBIs and an .806 OPS and a career-high 12 stolen bases. It's his best season since his All-Star year of 2014.
"He's continuing to grow," Roberts said. "The Dodgers have won his heart over. He's understanding that the most important thing is to win games for the Dodgers and help the Dodgers win and it's not about him. I can say that about every one of our guys. When you come over here and make a splash, naturally, most people have a sense about themselves and a little self-promotion and get the focus on you. As he's getting older, he's learned there's right way to do things and not the right ways of doing things."
Roberts also dropped Puig out of the middle of the Dodgers' batting order, making him one of the most productive No. 8 hitters in the National League. Roberts doesn't deny that he was sending a message there.
"There's a little bit of that," he said. "A little bit of me challenging him to be consistent. As it's played out, he's had his most productive offensive season. To swallow your pride and buy into that, he's done it."
Ken Gurnick has covered the Dodgers for MLB.com since 2001. This story was not subject to the approval of Major League Baseball or its clubs.