Didier, who turns 90 in June, was the first director of scouting and player development for the expansion Mariners. Krause was one of his scouts. Didier can only wonder what might have happened had the original Seattle ownership been financially sound, and he could have taken advantage of Krause's ability to evaluate.
"He was our scout in the Midwest," said Didier. "He called me [in the spring of 1978] and said, 'Mel, you like them big. You like them strong. And you like them fast. I've got one for you, partner. There is this guy at Michigan State, name of Kirk Gibson.' I didn't know who he was at the time."
Didier found out in a hurry, however, and he was such a believer that he and Krause had things in place to select Gibson in the first round of the 1978 Draft for a $200,000 signing bonus. Half of that would be paid at the time of signing, and the other half a year later.
The ownership group, consisting of comedian Danny Kaye and five Seattle businessmen, scrapped the deal for financial reasons. They also did not have the money to take advantage of signing international free agents David Green from Nicaragua, who Krause was set to sign for $12,000, and Candy Maldonado from Puerto Rico, who Krause would have signed for $18,000.
"Jerry Krause was not afraid of anything," said Didier. "I told him I was sending him to Latin America. He said, 'Don't worry. I'll find players.' He did, but we didn't have the money."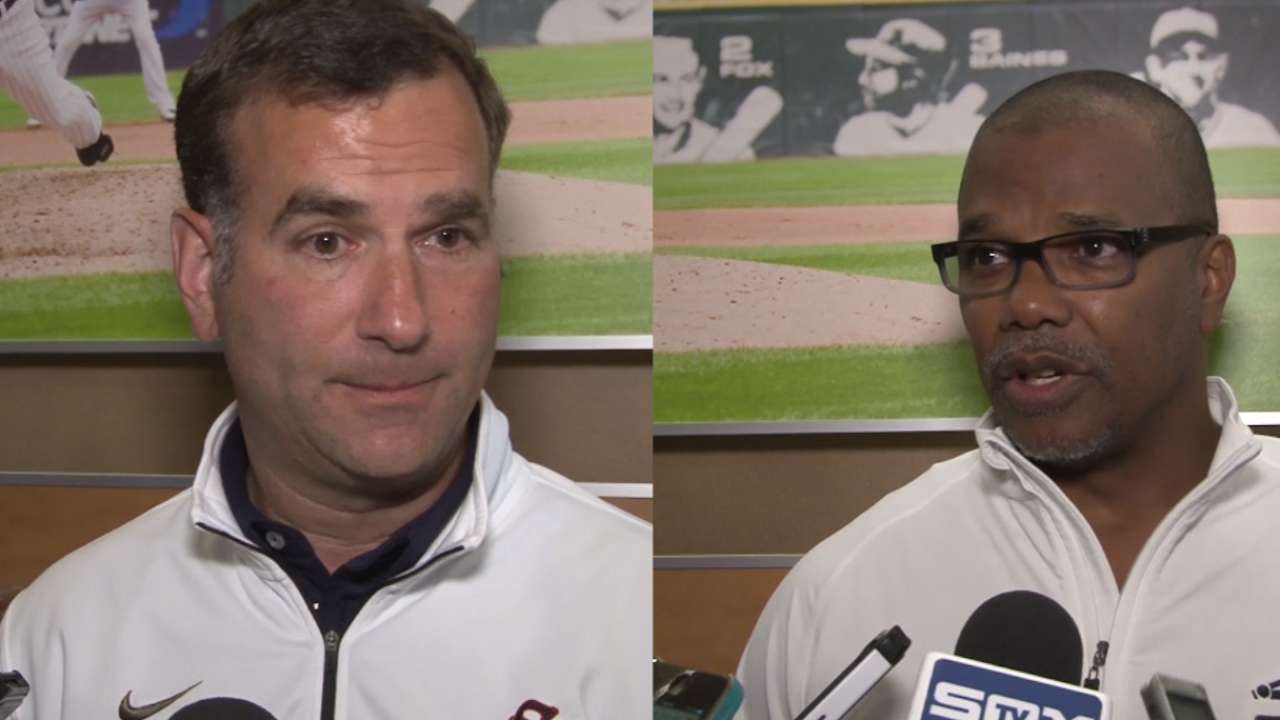 Maldonado signed with the Dodgers and Green with the Cardinals. They both went on to play in the Majors.
Gibson, however, was the one who got away. The All-American wide receiver and future National League Most Valuable Player Award winner quickly convinced Didier that Krause was spot on with his evaluation.
"I even checked with [Dallas Cowboys executive] Gil Brandt about Gibson after he worked out for the Cowboys," said Didier. "The Cowboys had an electronic timer, which was new at the time, and they timed him at 4.25 in the 40. I told Gil, 'That's my kind of guy.'
"I called Jerry and said, 'We have to have this guy.' I told him, 'Whenever you are at a game and he is playing, tell all the scouts we aren't interested in him because he's a football player and he's going to want $5 million. Heck, he can't throw. That's too much money for any player.'"
Didier, who had been an assistant football coach at LSU before he was hired to be the expansion Montreal Expos' scouting director/director of player development prior to their first season in 1969, finally flew in to meet with Krause and Gibson in East Lansing, Mich.
"It was the Saturday before the Draft," said Didier. "I knew other clubs were interested, but I told [Gibson] we've give him that $100,000 [up front], and a year later another $100,000. He said he'd take it. Lou Gorman was our general manager and when I told him about the athlete and the deal, he said it sounded good."
The next day, however, Gorman called with the bad news. The owners said no.
"Danny Kaye was all for it, but the other four outvoted him," said Didier. "I had tears in my eyes when I called Kirk and told him we couldn't afford that much money."
The Mariners wound up drafting and signing a high school outfielder, Tito Nanni, and Gibson went to the Tigers.
Didier, however, did eventually get to team up with Gibson. Didier was a special assistant with the Dodgers when they signed Gibson as a free agent for the 1988 season. That season ended with Los Angeles, which finished in fourth place with a 79-83 record in '87, winning the World Series.
"I told [then-GM] Fred Claire we had a [struggling] club," said Didier. "I told him if we get this guy, that'll change. This guy wants to play and he wants to win."
1988 was also the year Gibson won the NL MVP Award. He had the famous pinch-hit home run in the bottom of the ninth off Dennis Eckersley to beat the A's in Game 1 of the World Series.
Gibson lived up to the scouting report.
Tracy Ringolsby is a columnist for MLB.com. This story was not subject to the approval of Major League Baseball or its clubs.