Howell did his job even if the outcome didn't reflect that, is the point, and when you take that for every batted ball and apply that over the course of a full season — and incorporate real-world strikeout and walk numbers as well — then what you can get to is a measure of estimated outcomes, rather than actual, to drill down to a pitcher's real skill level.
To that end, we checked out the 501 pitchers who faced at least 100 batters last year, and we ran the numbers to order them in terms of who had the best combination of strikeouts, walks, and limiting dangerous contact. You won't be surprised at who ranks No. 1. You might be surprised at who else makes the Top 5.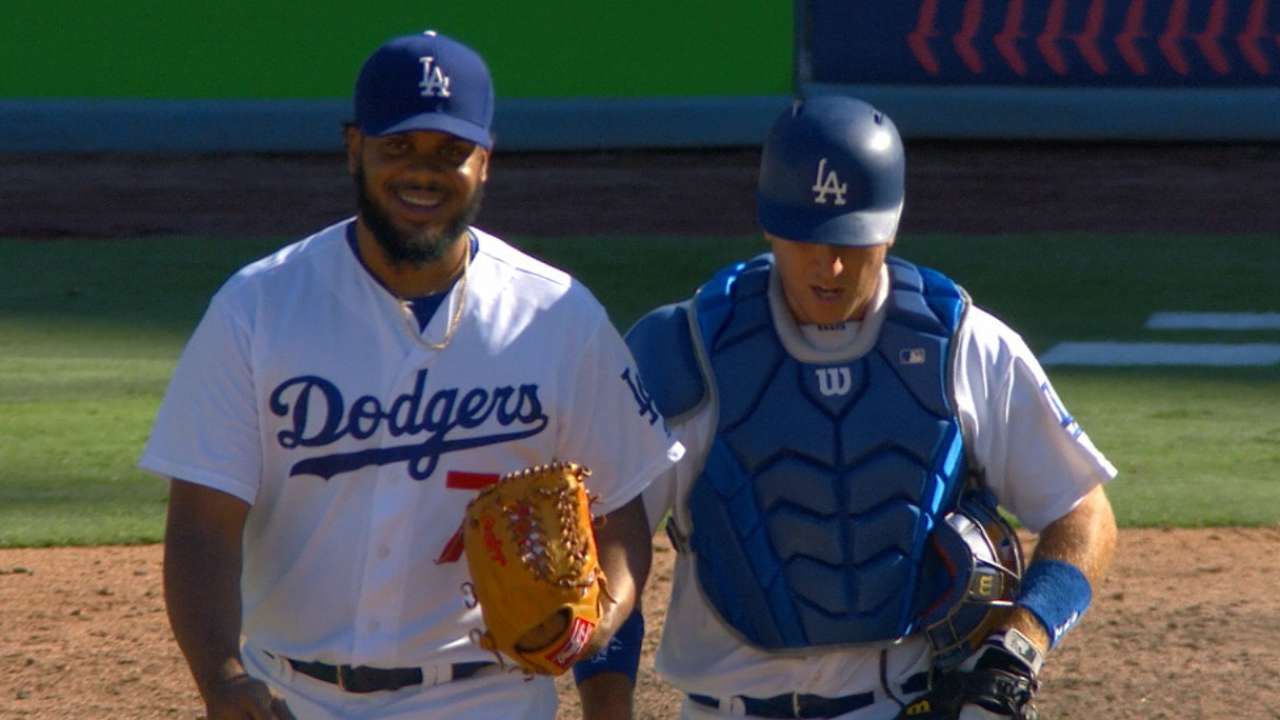 Lowest estimated OPS in 2016
.438 — Kenley Jansen, Dodgers
.450 — Andrew Miller, Yankees/Indians
.456 — Zach Britton, Orioles
.471 — Grant Dayton, Dodgers
.487 — Aroldis Chapman, Yankees/Cubs
.491 — Alex Reyes, Cardinals
.508 — Shawn Kelley, Nationals
.515 — Dellin Betances, Yankees
.517 — Kershaw, Dodgers
.526 — Seung Hwan Oh, Cardinals
So there's a few things to unpack here, because most of these names are jumping off the page at you. You could very easily make a case for Jansen, Miller and Britton to be considered baseball's best relievers in any order, and if this were just about batted ball quality on contact, Britton would be ahead by a mile. But since we're counting strikeouts as well to get a full picture, and Jansen and Miller both whiffed more than 40 percent of the hitters they faced while Britton had "only" 29 percent, that's why this comes out the way it does.
You knew that Jansen was great, of course, and his real-world OPS against of .446 is just about the same as his estimated, meaning that he didn't gain or lose anything to the effects of defense or unfortunate batted ball placement. (Miller's actual OPS against of .487 was more than 35 points higher than his estimated, meaning he may have somehow been more dominating than it looked.) But Dayton? The 29-year-old rookie acquired in a little-noticed 2015 Minor League deal for the now-retired Chris Reed?
Let's be clear that we're merely accounting what happened over a relatively small sample, and we're not saying that Dayton is going to be one of the five best relievers in baseball going forward. Still, he did whiff 39 hitters in 26 1/3 innings, allowing only five extra-base hits and a .149 average against, and as we detailed earlier this offseason, projection systems love him. He was great; it remains to be seen if he will be great.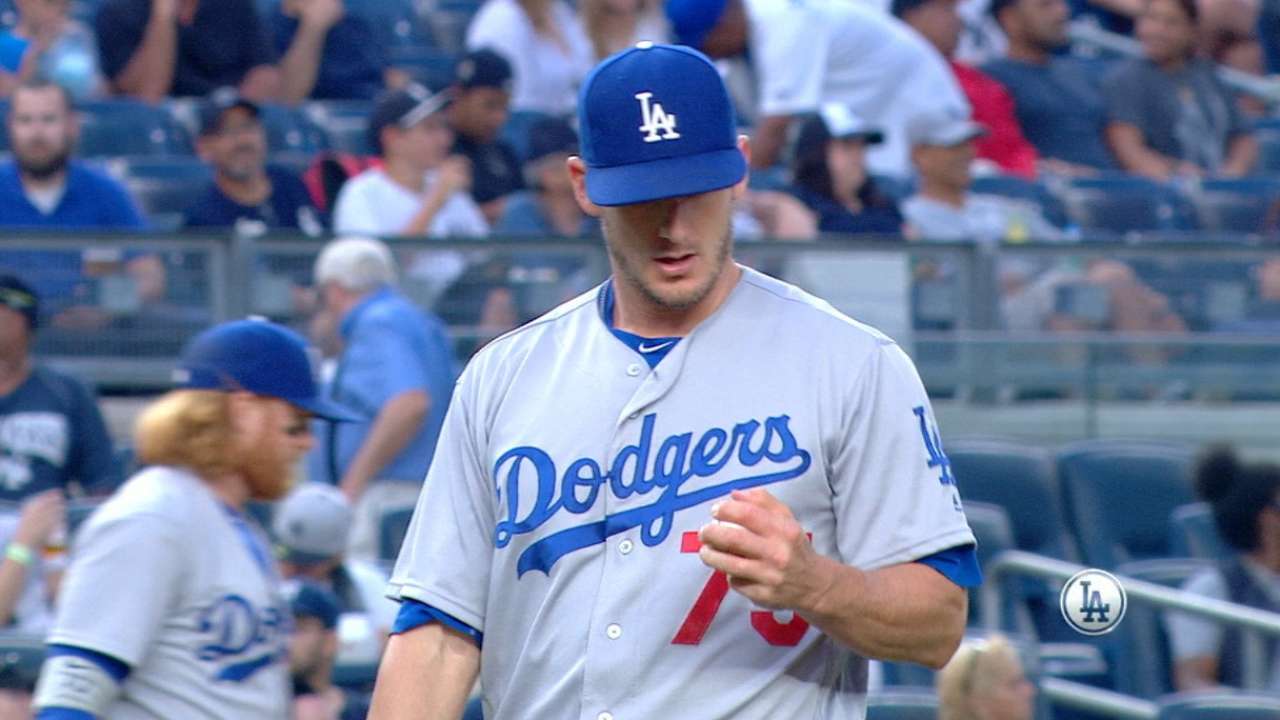 Now, you can see that Kershaw came in ninth above, and if we extended the list to 25, you'd find Rich Hill (23rd, .580) and the surprisingly effective Adam Liberatore (24th, .581), even though their real-world OPS against marks differed by 100 points in favor of Hill. But we know that there's a certain flaw in comparing starters to relievers, since a starter has to turn the lineup over a few times while a reliever can go all-out for an inning or two. What if we just looked at starters?
To do that, let's just look at starters who faced at least 300 hitters, which gives us over 150 names.
Starters with lowest estimated OPS in 2016
.517 — Kershaw, Dodgers
.580 — Hill, Dodgers
.592 — Noah Syndergaard, Mets
.595 — Kyle Hendricks, Cubs
.598 — Yu Darvish, Rangers
.604 — Max Scherzer, Nationals
.612 — Jose Fernandez, Marlins
.619 — Stephen Strasburg, Nationals
.628 — Tyler Anderson, Rockies
.630 — Jon Lester, Cubs
It's of course completely unsurprising to find Kershaw as 2016's best starting pitcher, but do notice the enormous gap between himself and Hill, more than 60 points of OPS, when it's only a few points separating each name after. Obviously, health is constantly the concern for Hill, but he was of course elite when able — only Kershaw, among starters with 100 innings, had a lower ERA in 2015-16 than Hill's 2.00.
What "should have happened" and "what actually happens" isn't always going to be the same thing, of course, because there's so much unpredictability that can and does enter into a game. Approaching it like this, though, at what happens at the point of batted ball contact (as well as whiffs and walks) really gets back down to skills. Along with unparalleled depth, this is why the Dodgers look to be right up there with the Cubs as among the best teams in baseball.
Mike Petriello is an analyst for MLB.com and the host of the Statcast podcast. He has previously written for ESPN Insider and FanGraphs. This story was not subject to the approval of Major League Baseball or its clubs.