• Spring Training: Info | Tickets | Schedule | Gear
Kershaw threw 70 pitches over five innings against Seattle and did not throw extra in the bullpen afterward. He struck out eight, but also walked two. The home run he allowed to Leonys Martin in the fifth inning, on an 0-2 pitch, was the second he served up to a left-handed hitter in as many games.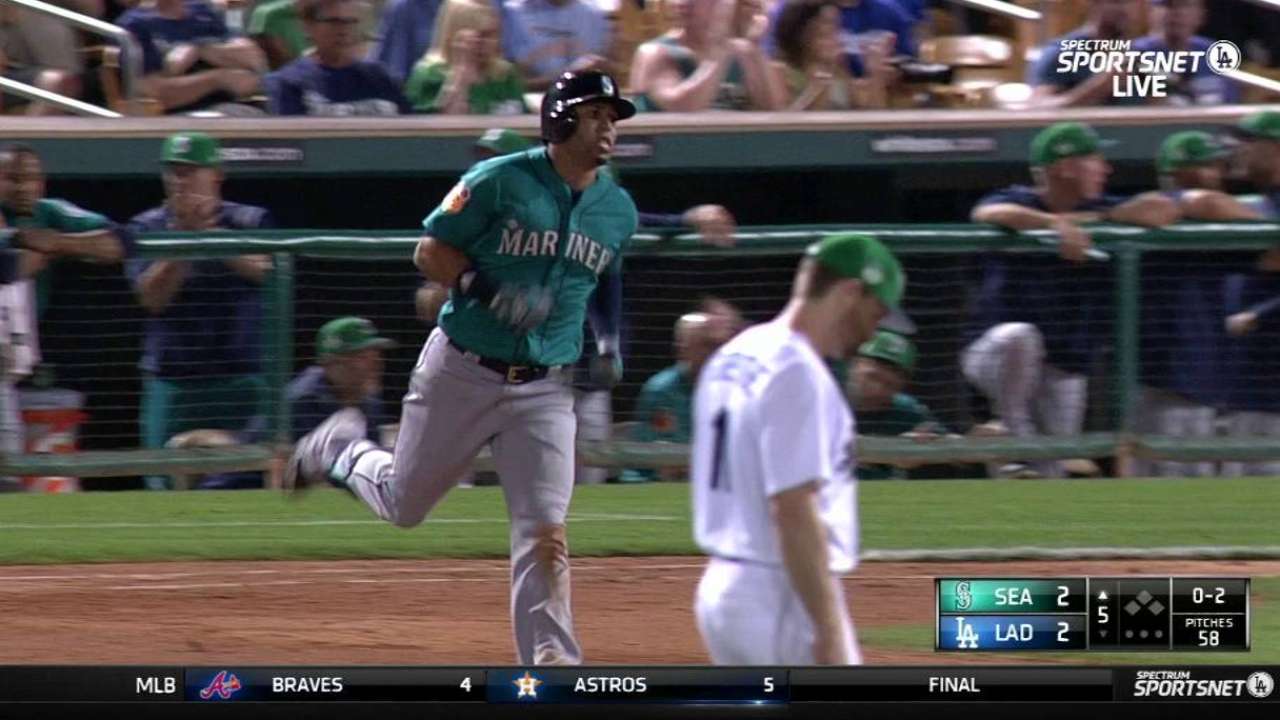 "It wasn't great, obviously, but some good things, I guess," he said. "I made some bad pitches, some bad things, pitching 101, you just can't do. Walking the leadoff hitter, hanging a breaking ball 0-2, just things that will get you beat.
"I can live with homers. I feel like the three balls they hit really hard tonight just happened to go over the fence. That's not something that's always going to happen. For the most part, kind of blah, I guess. Thankful it's over."
Kershaw, who had allowed one run in 10 innings coming into the game, has 17 strikeouts in 15 innings, but he has allowed four homers.
Ken Gurnick has covered the Dodgers since 1989, and for MLB.com since 2001. This story was not subject to the approval of Major League Baseball or its clubs.