Subject to further injury — always a question regarding starters in Dodgertown — the starting rotation at present includes fellow left-handers Alex Wood, Rich Hill and Hyun-Jin Ryu, plus right-handers Kenta Maeda and Yu Darvish.
Like Kershaw, Brandon McCarthy and Scott Kazmir are on the disabled list. And a week after Kershaw went down, the Dodgers made a July 31 non-waiver Trade Deadline deal with Texas for Darvish.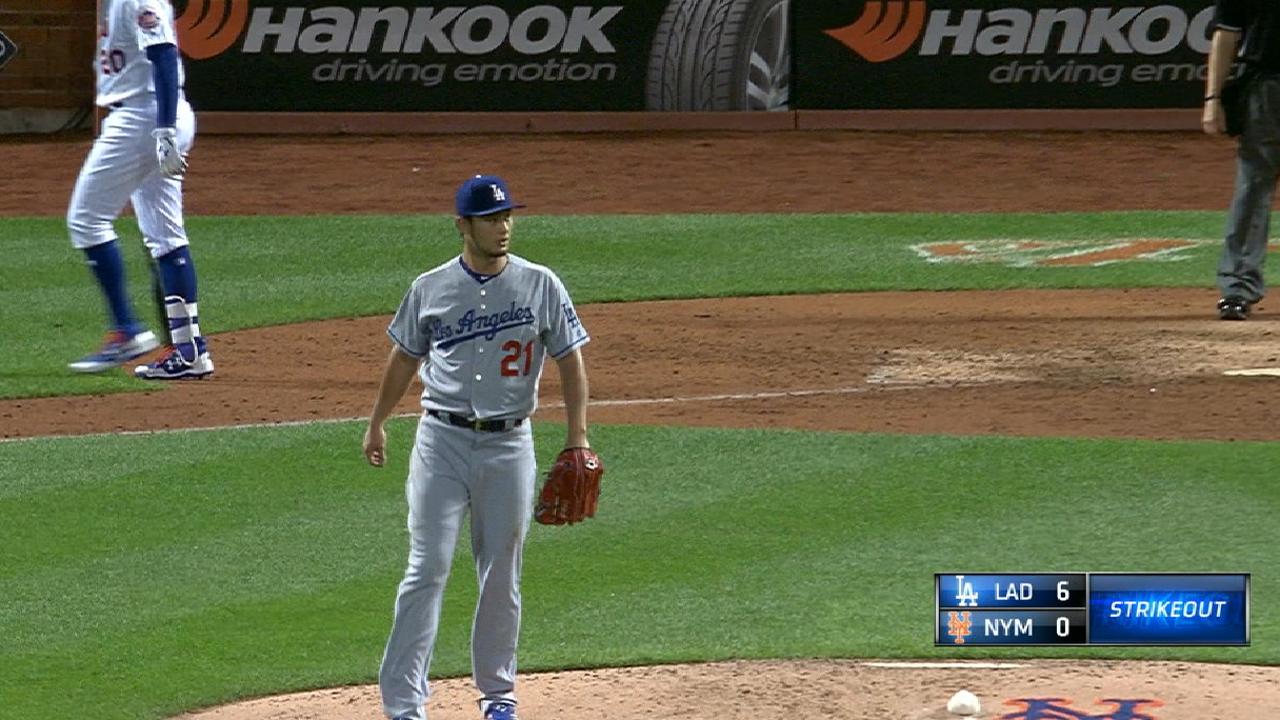 No team can ever have enough pitching.
"Everything's going so good right now," Kershaw said. "It's been a really good run we're on. It seems like we find a way to win almost every single game. We've got to keep that mindset, but at the end of the day, we know it's an 11-win sprint in October. And we're trying to get ready for that, too."
Los Angeles is trying to reach and win the World Series for the first time since 1988. With Kershaw healthy — and he promises he will be — this is an embarrassment of untold pitching riches heading into a likely National League Division Series against the winner of the NL Wild Card Game on Oct. 4.
With off-days, the Dodgers will only need a maximum of four starters for the postseason. Kershaw, Darvish, Wood and Hill would be that quartet, pushing two very good pitchers — Maeda and Ryu — into the bullpen. Maeda had his fifth excellent start in a row on Tuesday, allowing just one run on four hits in five innings, walking one and striking out six. He's allowed only four earned runs since July 7.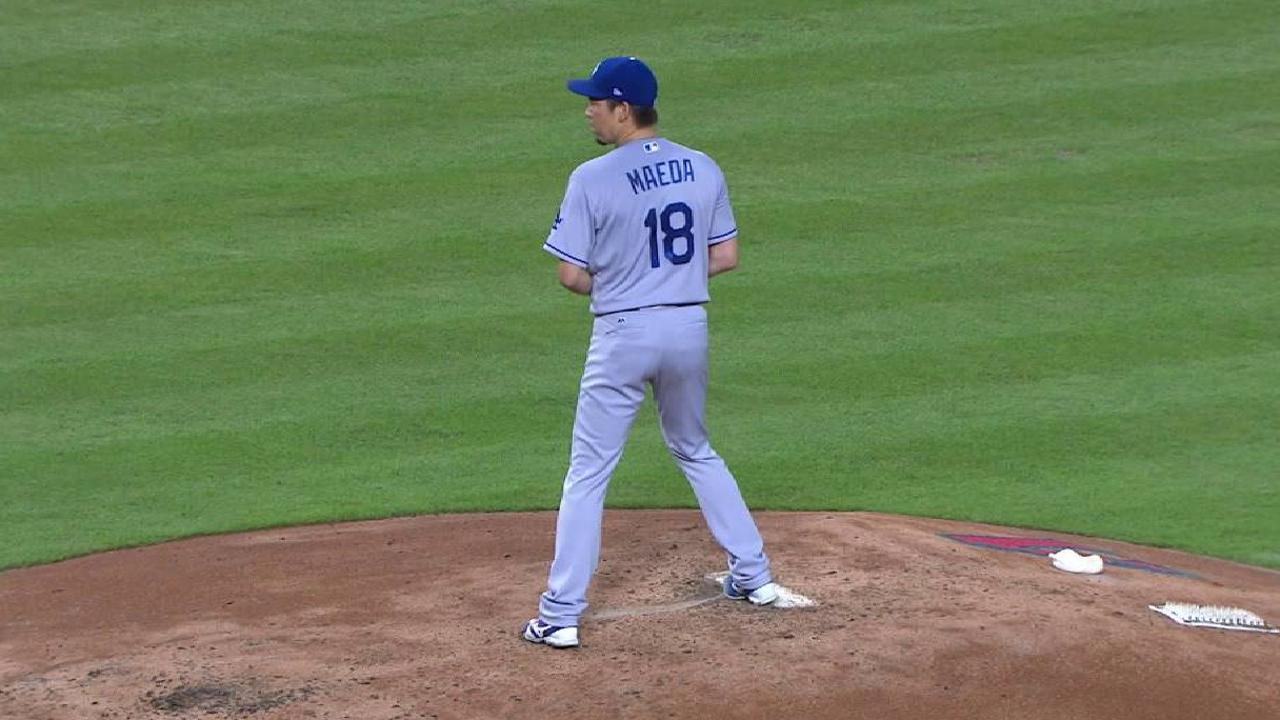 "It'll all work itself out," Kershaw said. "It will come to fruition when the time comes. We've had a lot of starters since Spring Training. Thanks to me, somebody always is hurt. It always works itself out and we figure out a way to get guys in there."
The numerous injuries to everyone in the rotation is why the baseball operations braintrust has stockpiled so many pitchers. Kershaw, Wood, Hill, Maeda and Ryu have all spent time on the disabled list this season. Even Darvish is a little more than a year removed from Tommy John surgery.
Maeda was the only starter who made it through last season unscathed, and he was gassed by the Dodgers' NL Championship Series loss in six games to the eventual World Series-champion Cubs.
Thus, there's no telling where the rotation will stand by the time October rolls around.
"That's way too far away," manager Dave Roberts said. "I think we've all been around long enough to know — and we feel good about our club — that a lot can change from now until the end of September."
But the prospects right now are tantalizing. Los Angeles' pitching staff leads all 30 Major League Baseball clubs with a 3.03 ERA. The starters also lead with a 3.15 ERA. And in an era when wins have been devalued, the starters have accounted for an MLB-leading 56 of them.
Kershaw, Wood and Hill, the NL's Pitcher of the Month for July now that he's found a way to avoid persistent problems with finger blisters, have totaled 35.
Kershaw, who had missed a lot of time last season with a herniated disk in his back, had been brilliant before the latest back injury, logging a 15-2 record, 2.04 ERA, 168 strikeouts, only 24 walks and an 0.88 WHIP in 21 starts. Using a combination of his incredible curve and blazing fastball, opponents have only hit .197 against him.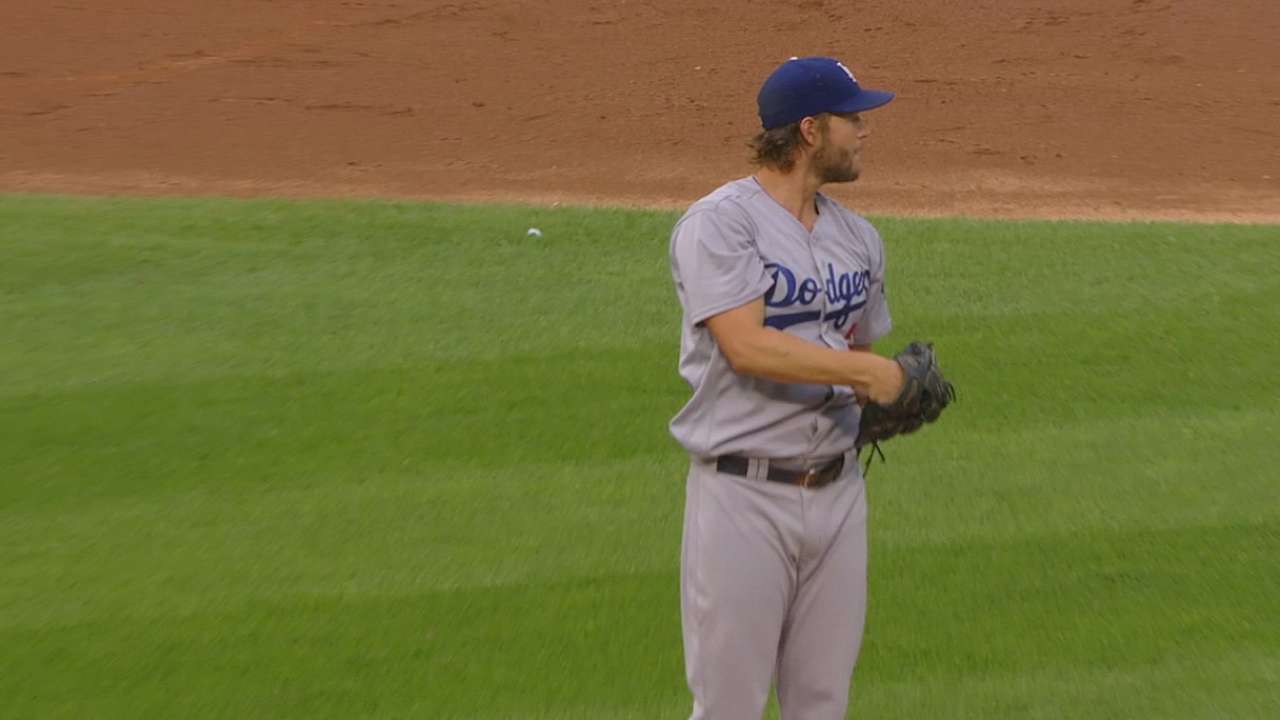 It was no wonder that the Dodgers were thrilled to see Kershaw take the field early to throw long toss and play catch off flat ground. Afterwards, he said he was "feeling healthy."
Roberts said Kershaw's next step would be a bullpen session when the team returns to Dodger Stadium on Friday to open a three-game series against the Padres.
"Once he gets off the mound a couple of times, we'll know more about how we want to progress," Roberts said. "We've talked about it and he'll need four to five starts to get ready for the playoffs. With that, he'll feel confident. That's the bare minimum. When will that be? We don't know."
When it happens, it should be fun to watch.
Barry M. Bloom is a national reporter for MLB.com and writes an MLBlog, Boomskie on Baseball. Follow @boomskie on Twitter. This story was not subject to the approval of Major League Baseball or its clubs.