MLB.com answered those questions and more from readers in advance of Monday's season opener.
• Submit a question to the Dodgers Inbox
Am I wrong for being semi-excited about a possible Puig breakout?
— Carl T., @motorotohead
Probably. I can't argue with manager Dave Roberts when he says that Puig came to camp in excellent condition, he's toned down his act and has worked hard with the hitting coaches. But at this point, Puig isn't anywhere near the Puig that the game fell in love with his first two seasons. Although he still has raw power, his swing is rigid and nothing like the game-changer when he arrived. It doesn't seem that he's learned pitch recognition, and he just might be a natural talent who isn't able to take coaching and adjust his game. He sure hasn't so far.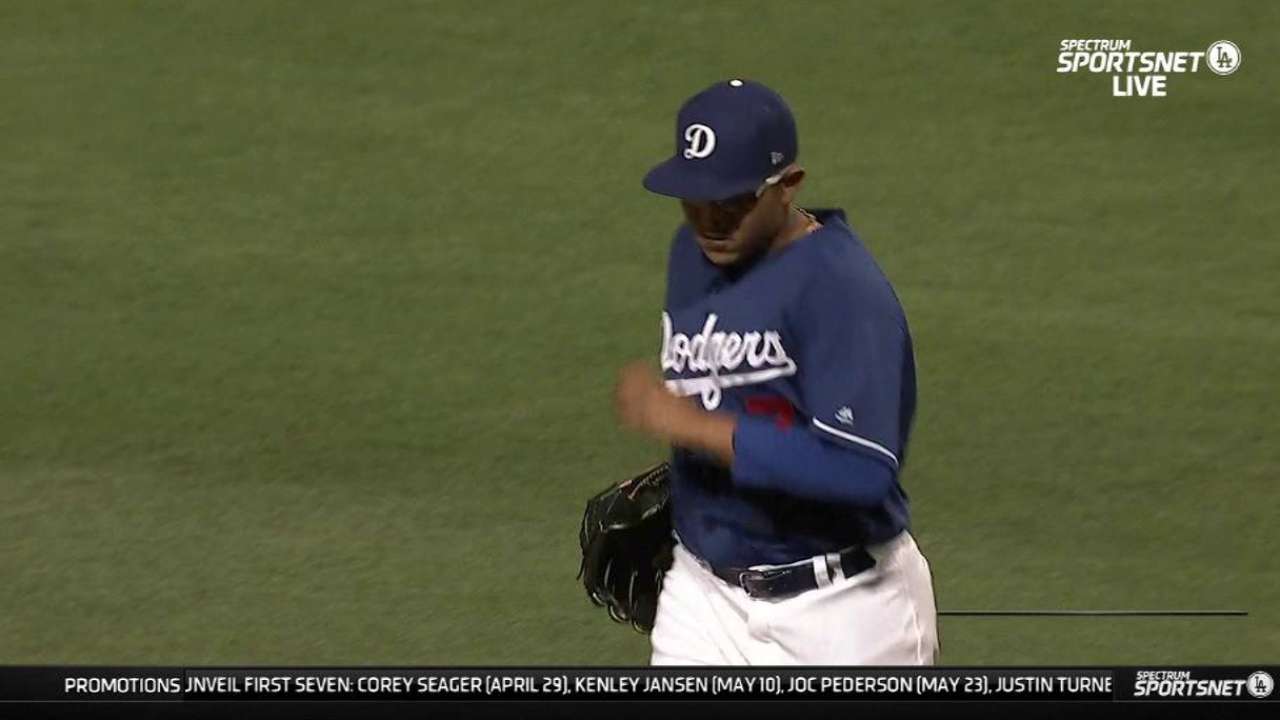 What are the Dodgers doing with Urias?
— @uriasforpresident
Protecting him. The Dodgers are playing a long game with the 20-year-old lefty, hoping he doesn't blow out from overuse early. They have his medical records; we don't. Maybe they know something. It's an experiment, to be sure, hitting the pause button on one of the best starting pitchers on the roster right when the bell rings. Management believes it's in everybody's best interests. I'm not sure why it was in everybody's best interests to start his Spring Training in mid-February if he wasn't going to pitch a real game until May, but it is what it is.
Walker Buehler has the best arm in the Dodgers' Minor League system and maybe in all of MiLB. Highly underrated.
— Stephen J., @SPJFinancial
The Dodgers' front office certainly agrees with you. Not only did it draft Buehler — ranked by MLBPipeline.com as the club's No. 5 prospect — when other clubs were scared off because of elbow problems that required Tommy John surgery, but almost every time he took a mound during Spring Training, club officials changed their schedules to watch. Some think he could be in Los Angeles before this season is over, even though he's thrown only 10 professional innings.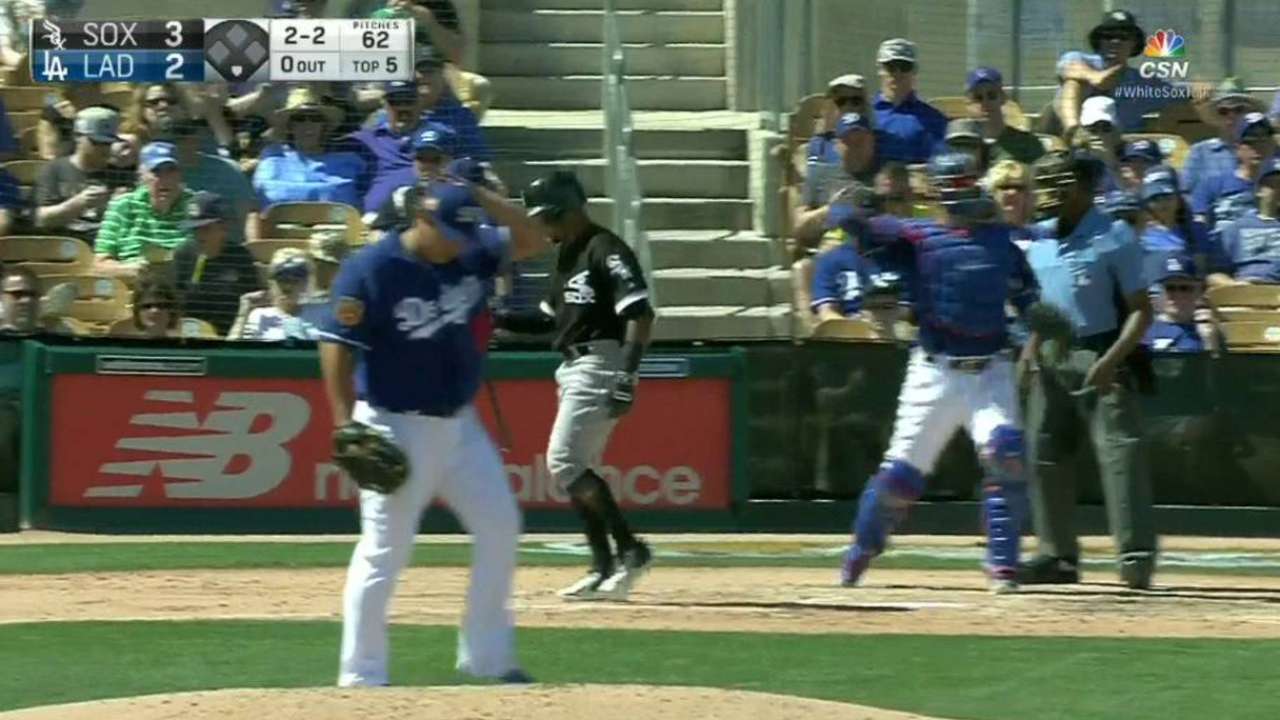 Do you think the combined workload of Hyun-Jin Ryu and Scott Kazmir this season will equal or exceed that of a stable "uninjured" starter?
— Danu G., @Simple__Dan
Don't forget Alex Wood and Brandon McCarthy. And that doesn't count Urias, who won't join the club until May. The point is, the Dodgers have plenty of options to fill the fourth and fifth spots in the rotation and/or replace injured or slumping starters.
What's the deal with Ross Stripling? Will he make the Opening Day roster?
— Jacob R., @Jacob_Rudner
It looks like Stripling will be the long reliever. Stripling qualifies because of the pitch mix he developed while starting. He can face a lineup a second time around without becoming predictable. He's been groomed for the role this spring and never was considered for the rotation despite his occasional success starting last year.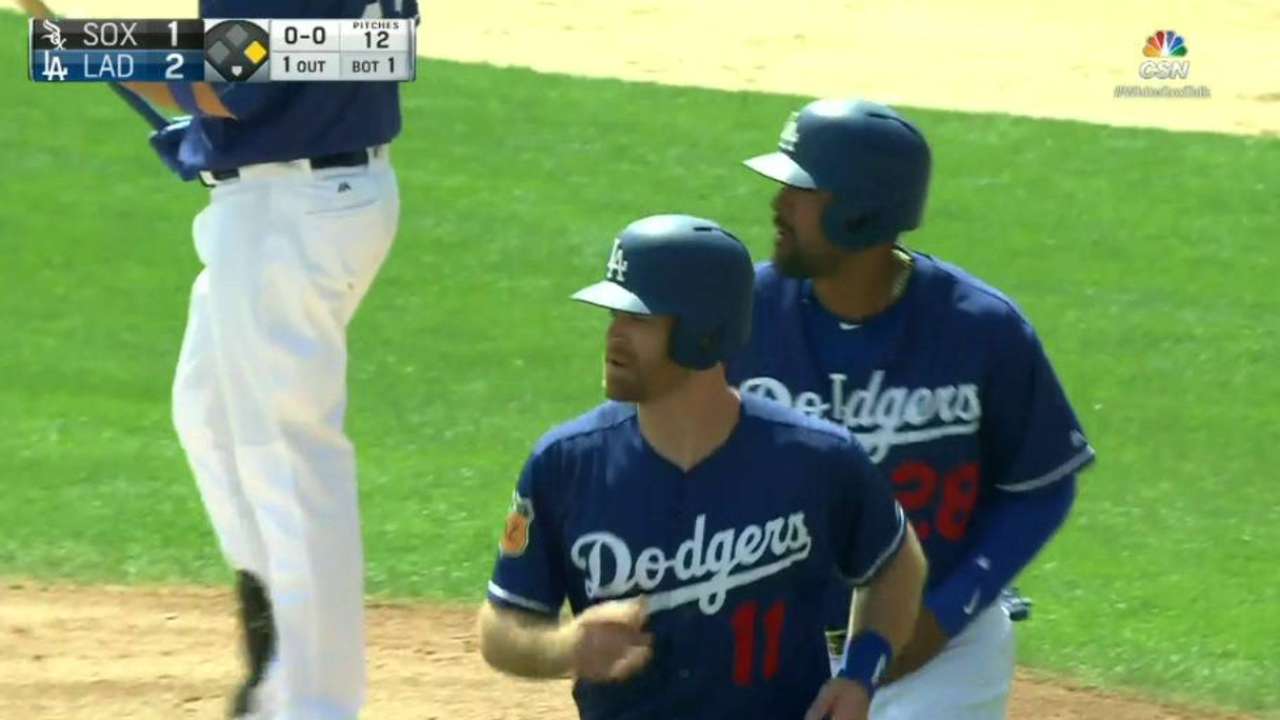 Has Clayton Kershaw gotten over losing his personal catcher, A.J. Ellis?
–Mark, @markdavid
That's an interesting way to put it. Kershaw and Ellis are longtime friends, as well as longtime batterymates. Yasmani Grandal will never know Kershaw that well, but he's worked hard this spring to be a better receiver for the Dodgers' ace. He has insisted on catching every Cactus League game Kershaw has pitched, just so he would learn to be a better blocker of the lefty's pitches in the dirt. It's very rare in Spring Training for only one catcher to catch any pitcher. And I'm sure Kershaw doesn't mind having a catcher that hits 27 home runs.
Ken Gurnick has covered the Dodgers for MLB.com since 2001. This story was not subject to the approval of Major League Baseball or its clubs.