So, at the Trade Deadline in 2017, the Dodgers will probably be acquiring a starting pitcher, because that's what they do.
Current Dodgers management enters its third season with, at last check, a surplus of starting pitchers. They have so many that Julio Urias won't even break with the club. Wood and Hyun-Jin Ryu are competing for a final spot in the rotation.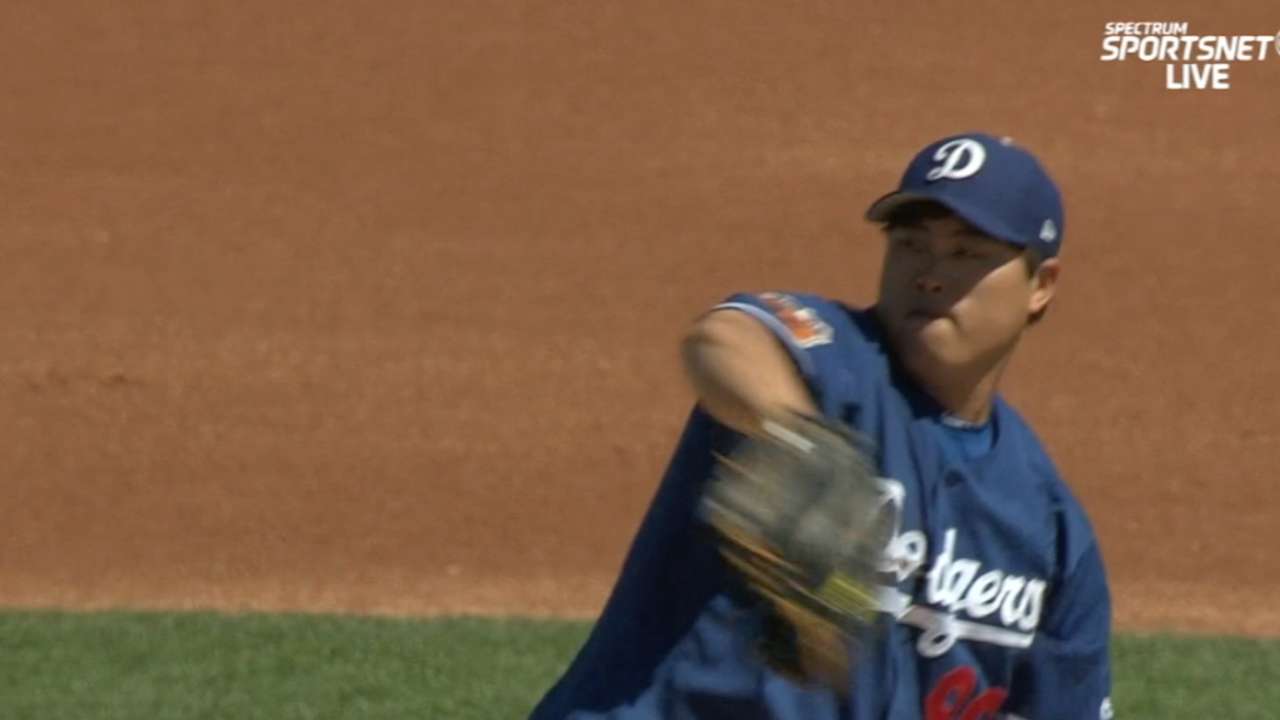 But based on past performance, all that depth will be needed, and then some. Pitchers break.
Because the Dodgers have restocked the farm system, they've had enough excess chips to deal for pitchers like Hill and Wood while retaining their best prospects — Corey Seager, Cody Bellinger, Walker Buehler and Yadier Alvarez, to name a few.
That probably won't change, as management has been clear in its mission to create a sustainable player development system rather than continue showering free agents with megadeals to fill holes.
If another club wants a Major League player in return, however, there's always the possibility of a Yasiel Puig trade.
Based on Spring Training, Los Angeles could very well be in the market for relief pitching at the Deadline as well.
The Dodgers seem to be in a perpetual search for someone to set up closer Kenley Jansen. They used Joe Blanton last year, but didn't re-sign him. Instead the Dodgers went with former Giants closer Sergio Romo, who nursed a sore back in late spring. Pedro Baez, a perennial candidate, missed most of the Cactus League with a bruised thumb. Chris Hatcher already had the job and lost it. And so it goes.
In 2015, relievers Luis Avilan and Jim Johnson were acquired at the Deadline. In 2016, on the same day they acquired Hill and outfielder Josh Reddick to replace Puig, they made bullpen acquisitions of Jesse Chavez and Josh Fields.
Offensively, the Dodgers are set in the infield, but management might be inclined to look for corner outfield upgrades at midseason, as it did last year with Reddick.
Ken Gurnick has covered the Dodgers since 1989, and for MLB.com since 2001. This story was not subject to the approval of Major League Baseball or its clubs.