But in Hernandez's absence, Taylor and Culberson have again proved that they have Major League skills. Taylor, batting .412, is on the 40-man roster, which gives him an added advantage over Culberson (batting .261).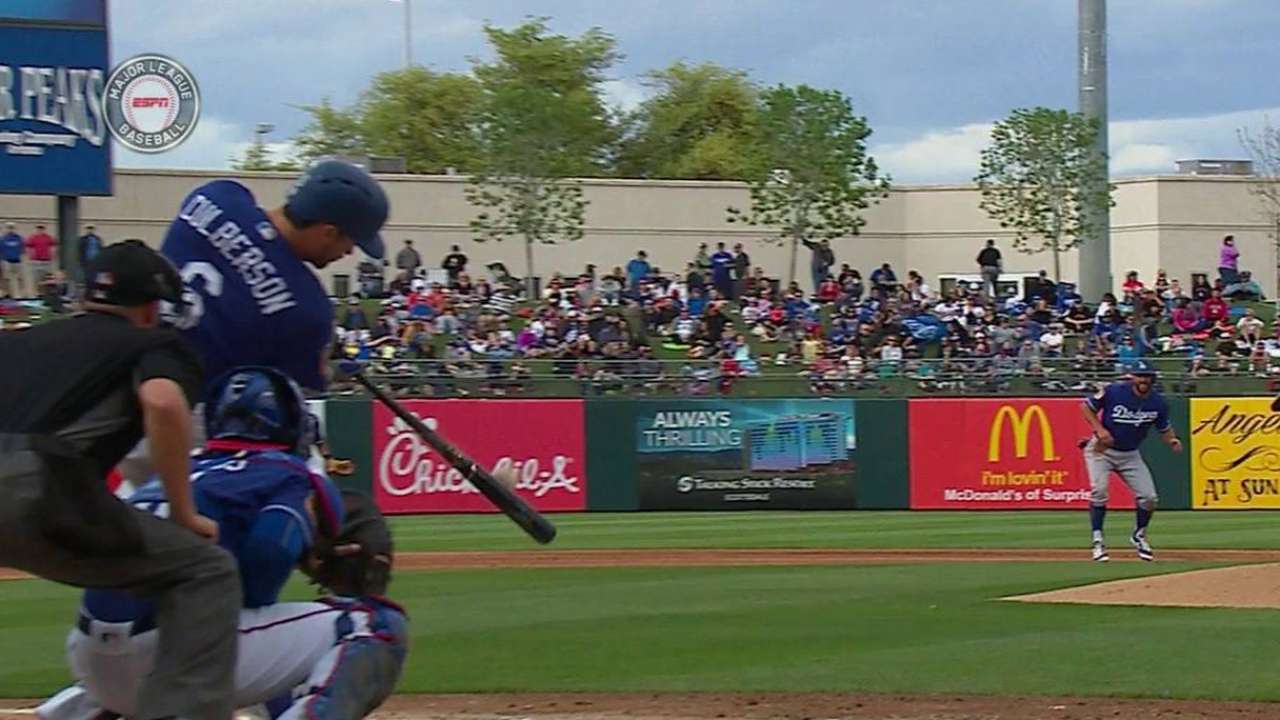 There have been plenty of chances for the competitors, as Corey Seager, the starting shortstop, has been out with a strained oblique. On Thursday, while Alex Wood and Julio Urias were pitching, Seager made five plate appearances and played five innings in a Minor League game. Seager is expected to be ready for Opening Day.
Manager Dave Roberts has said that Hernandez's absence representing Team Puerto Rico will not count against him in the decision. Hernandez — who hit .313 in six games for Puerto Rico — gives a decent argument of support.
"No matter what, I'm glad I did it," Hernandez said. "It was a lot of fun, the most fun I've had playing baseball so far. I might have taken a few more at-bats if I was here. At the same time, I was doing what they need me to do during the season — play against lefties, pinch-hit against lefties.
"My pinch-hit at-bats were in high-leverage situations. I think the adrenaline and intensity of those games helped me regardless if I was here every day. I did all my work, played at short, two games at center."
When Hernandez left on March 7, he was hitting .263 in seven games. The team has now played 27 games.
Ken Gurnick has covered the Dodgers since 1989, and for MLB.com since 2001. This story was not subject to the approval of Major League Baseball or its clubs.