Entering Wednesday, Barnes was slashing .360/.476/.488 against righties this year. Hernandez's mark against lefties was .261/.354/.580.
"There's a point where, over the course of the season, the handedness hasn't bothered Austin," said Roberts. "He puts forth a good at-bat against anyone. … If you're looking at 11 games in October, to win those, there needs to be consideration on who gives you the best chance to win that particular game.
"If it's Austin, it's Austin. If it's Yasmani [Grandal], it's Yasmani. Austin deserves that consideration. He's earned it. … In this case, Austin's shown us enough. But I fully expect Yasmani to get back on track."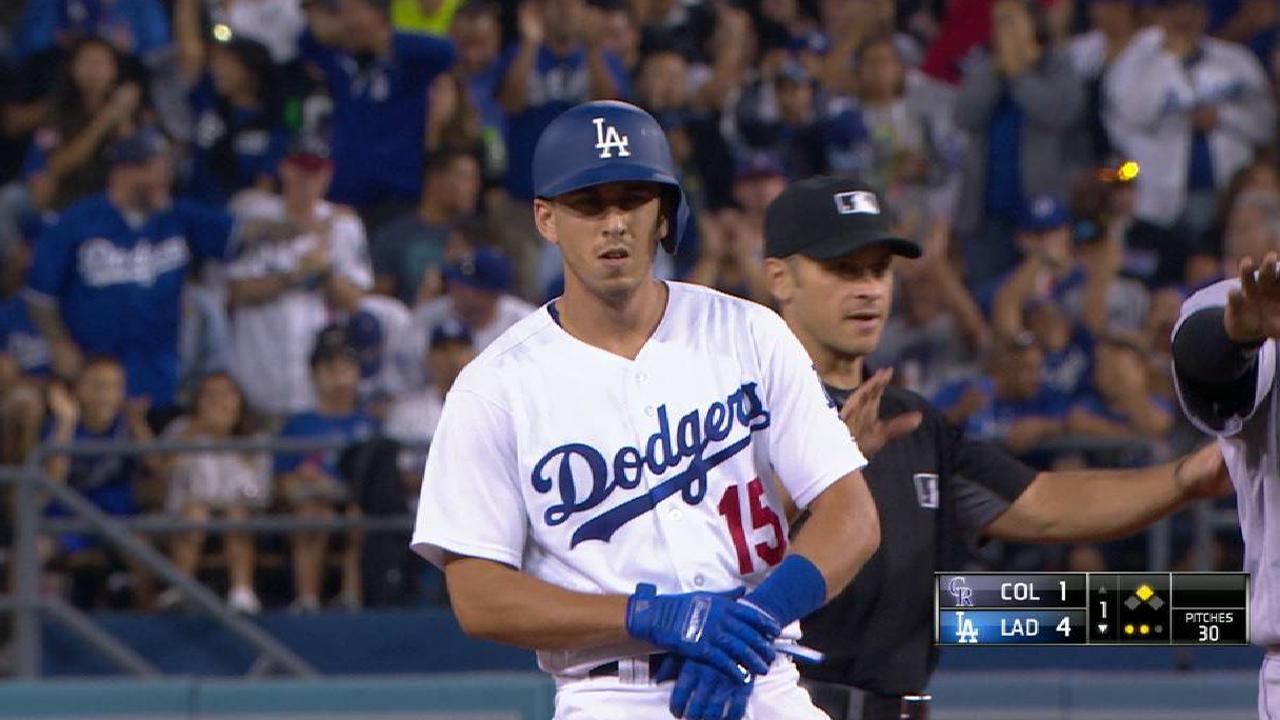 Roberts added that "it's possible" Barnes could play two out of every three games, depending on the matchup.
Yasiel Puig also figures to play against lefties, despite a .168 batting average split. Roberts said Puig's impact extends to right field as an "elite" defender.
But Roberts still isn't sure why Puig, a right-handed batter, has unconventionally struggled against left-handers.
"It's just something that really doesn't make any sense," Roberts said. "Yasiel, I've talked with him. I've talked with the hitting guys. We really can't make any sense of it. It's just more of trying to keep him confident when a left-hander is on the mound. … I still think Yasiel in the batting box poses fear."
Worth noting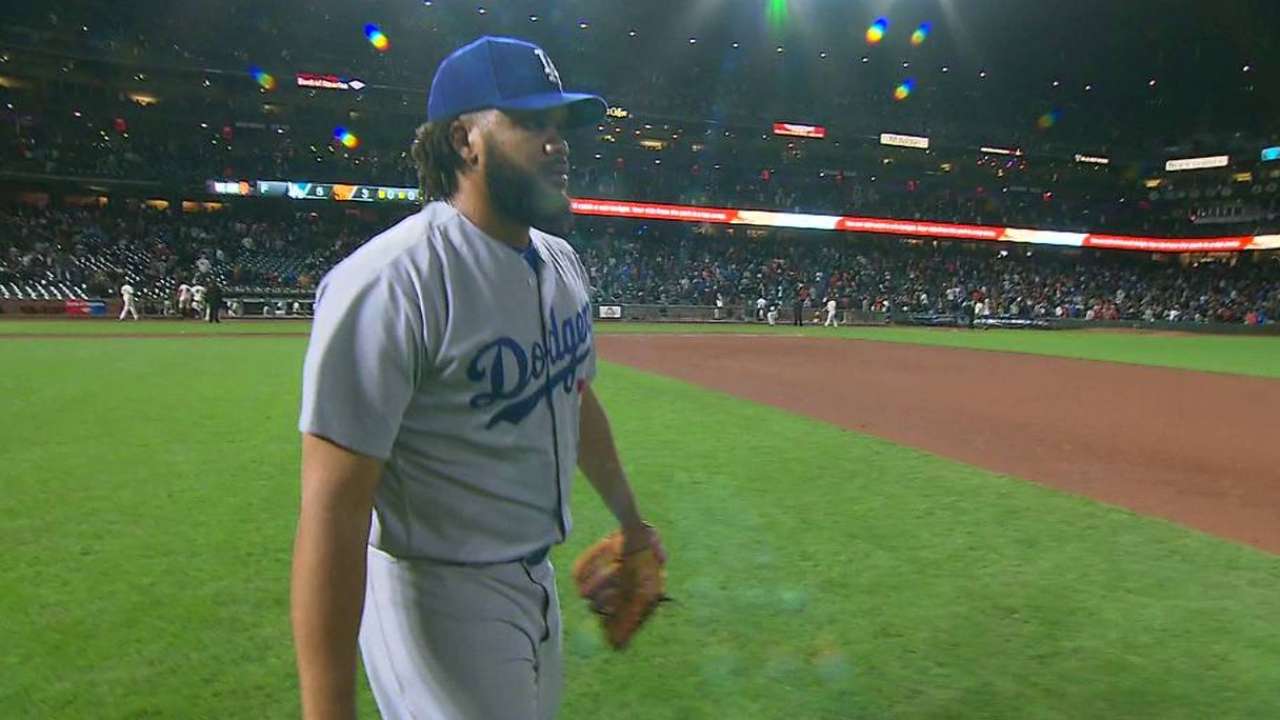 • Roberts conceded he wouldn't have called on Kenley Jansen to deliver a four-out save Tuesday had the Dodgers not been in a historic free-fall.
Jansen allowed the Giants to load the bases in the ninth before striking out Buster Posey and Nick Hundley.
"This wasn't planned out," Roberts said. "This was dire."
• Roberts said prioritizing home-field advantage or lining up a rotation best suited for the postseason, if it comes down to the wire in the season's final week, would be an organizational decision.
"That's a bigger discussion," Roberts said. "I think if we get to that position, we're going to debate it and try to figure out what's best for the Dodgers. … You can argue both ways."
Jonathan Hawthorne is a reporter for MLB.com and covered the Dodgers on Wednesday. This story was not subject to the approval of Major League Baseball or its clubs.