Hernandez spent much of the spring with Team Puerto Rico in the World Baseball Classic, and he's hit only .219 in 32 spring at-bats for the Dodgers. Hernandez has an advantage over Taylor in that he can also serve as a right-handed-hitting backup center fielder to Joc Pederson.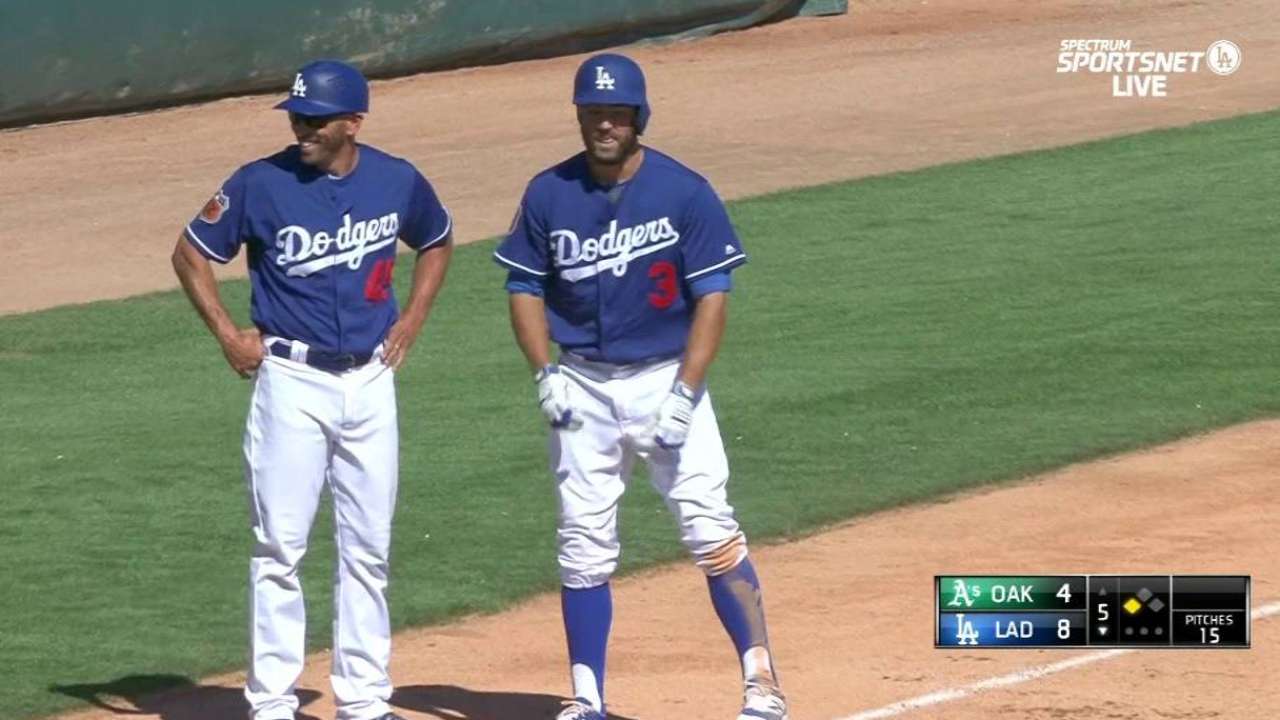 Taylor is a natural shortstop who has hit .395 with a 1.077 OPS this spring. He's also been tested in center field, with mixed results.
Culberson, whose walk-off home run clinched the division title for the Dodgers last year, batted .250 this spring and had been excused from workouts on Monday to join his wife for the birth of their third child.
Ken Gurnick is a reporter for MLB.com. This story was not subject to the approval of Major League Baseball or its clubs.