To acquire Darvish, who turns 31 in August, the Dodgers sent Texas their No. 4 prospect, second baseman/outfielder Willie Calhoun; their No. 17 prospect, pitcher A.J. Alexy; and their No. 27 prospect, infielder Brendon Davis.
Another unique aspect of this trade is how rare it is for the Dodgers and Rangers to make a deal. In fact, these two clubs did not make any trades between 1990 and 2014, and have not made a deal of any significance since the Rangers acquired Dave Stewart and Ricky Wright from the Dodgers for Rick Honeycutt on Aug. 19, 1983.
Darvish hasn't pitched in MLB at Dodger Stadium, but has won a championship there. Winning pitcher in Japan's 5-3 W vs. Korea in 2009 WBC pic.twitter.com/uZBKoauiIL

— Dodger Insider (@DodgerInsider) July 31, 2017
Los Angeles sent right-handed pitcher Angel German and infielder Oneil Cruz, who was the team's No. 21-ranked prospect, to the Pirates for Watson.
Darvish is a four-time All-Star who is eligible for free agency after this season. He is 6-9 with a 4.01 ERA and 1.17 WHIP this year. The son of an Iranian father and Japanese mother, Darvish became Japan's best pitcher in a seven-year career there before signing with the Rangers in 2012, and the following season, he was a runner-up for the American League Cy Young Award. The Dodgers scouted him when he was still in high school.
He missed the 2015 season and the first two months of '16 after Tommy John surgery. In his most recent start on Wednesday, he allowed 10 runs in 3 2/3 innings amid reports that he was tipping pitches. 
Among players considered to be on the trade market this month, none of them was affected by the new qualifying rules as much as Darvish, who is set to hit free agency this winter. In the past, when a team lost a player who rejected a qualifying offer, it received a first-round pick as compensation. Under the new QO rules set forth in the Collective Bargaining Agreement that was ratified over the winter, only teams that receive revenue sharing can receive a first-round compensation pick when a free agent rejects a QO to sign elsewhere. According to MLB.com's Jon Paul Morosi, the Rangers are not on the list of 16 clubs that will receive revenue sharing, which isn't surprising given the size of their market.
As a result, the best the Rangers could have done in terms of Draft-pick compensation if Darvish rejected a qualifying offer and left at the end of the season was a comp pick before the third round (likely in the 70s). In other words, the incentive was there for the Rangers to make a trade as the package of Calhoun, Alexy and Davis is far more valuable than a pick in that range. 
Watson, 32, is the Pirates' former closer in his seventh MLB season, and he is eligible for free agency after this season. He has 10 saves but also a 3.66 ERA, the highest since his 2011 rookie season. A 1.52 WHIP is the highest of his career, and lefties are hitting .308 against him.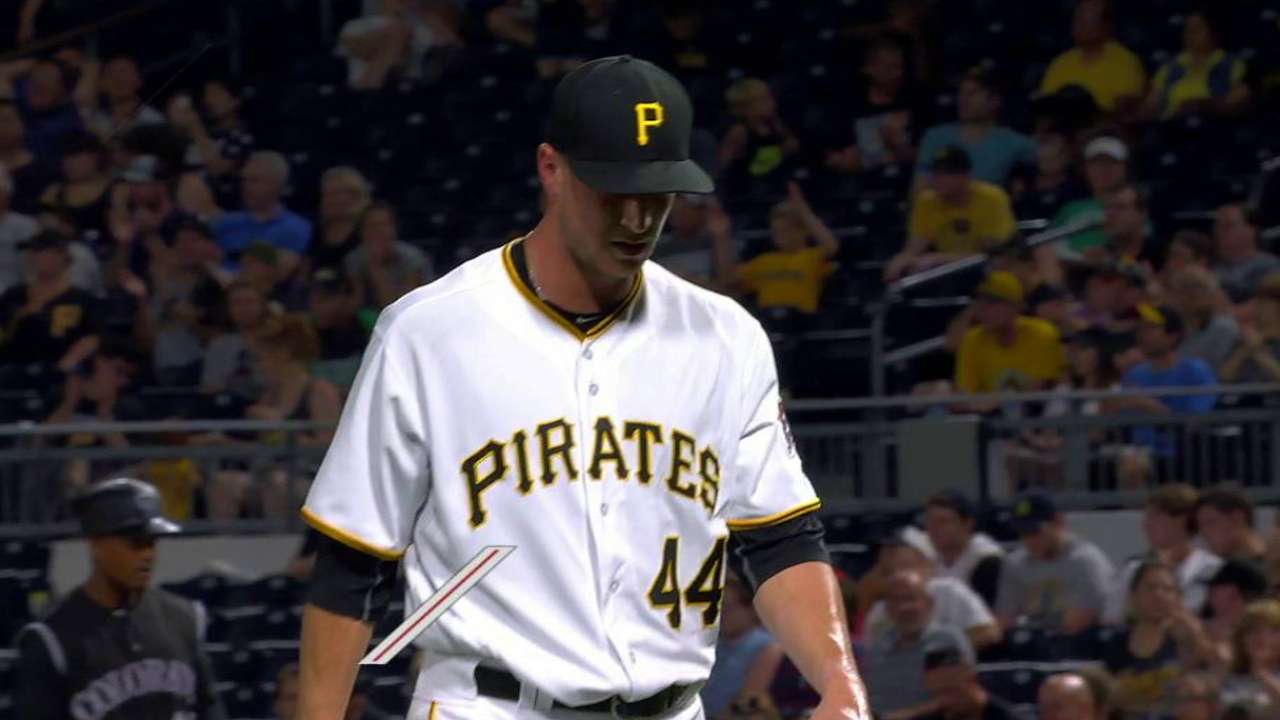 The Dodgers sent outfielder Scott Van Slyke and another prospect to the Reds for Cingrani, 28. Cingrani was a third-round pick of the Reds in 2011, and he will not be eligible for free agency until 2020. He has a 5.40 ERA in 25 games. He missed May with an oblique strain, and he has allowed nine earned runs in his last 5 2/3 innings.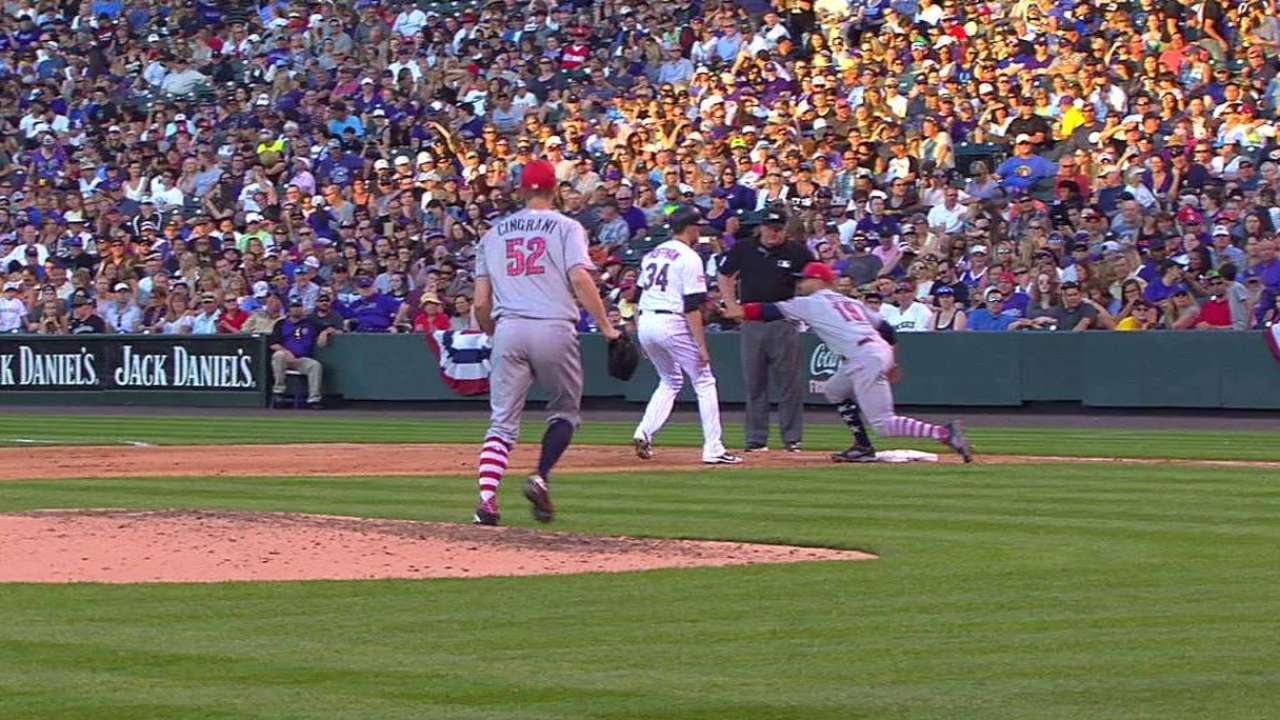 Darvish fortifies a rotation that, in addition to losing Clayton Kershaw to a back strain, has lacked another innings-eater. He joins Alex Wood, Rich Hill, Hyun-Jin Ryu and Kenta Maeda, likely bumping Brock Stewart out of the rotation.
The Dodgers are carrying left-handed relievers Luis Avilan, acquired at the Deadline two summers ago with Wood, and Edward Paredes, who spent 11 years in the Minor Leagues before his first callup last week. Adam Liberatore has been on the disabled list twice with elbow issues, and he isn't returning any time soon. Grant Dayton is on the disabled list for the third time (none involving his arm) this year. The season started with the left-handed Wood in the bullpen, but he's turned into an All-Star starter.
Fantasy spin | Fred Zinkie (@FredZinkieMLB)
Although Darvish struggled his last time out (10 runs across 3 2/3 innings), he owns an impressive lifetime 11.0 K/9 rate and entered his most recent start with a solid 3.44 ERA on the year. Now on a team with a pitcher-friendly home park and the National League's best record, the right-hander could be stellar down the stretch. And with no clear timetable for the return of injured starters Kershaw and Brandon McCarthy, the Dodgers (and fantasy owners) are likely far from having to worry about an eventual rotation logjam for the likes of McCarthy, Ryu and Maeda.
Ken Gurnick has covered the Dodgers for MLB.com since 2001. This story was not subject to the approval of Major League Baseball or its clubs.