"Is it really gonna work?"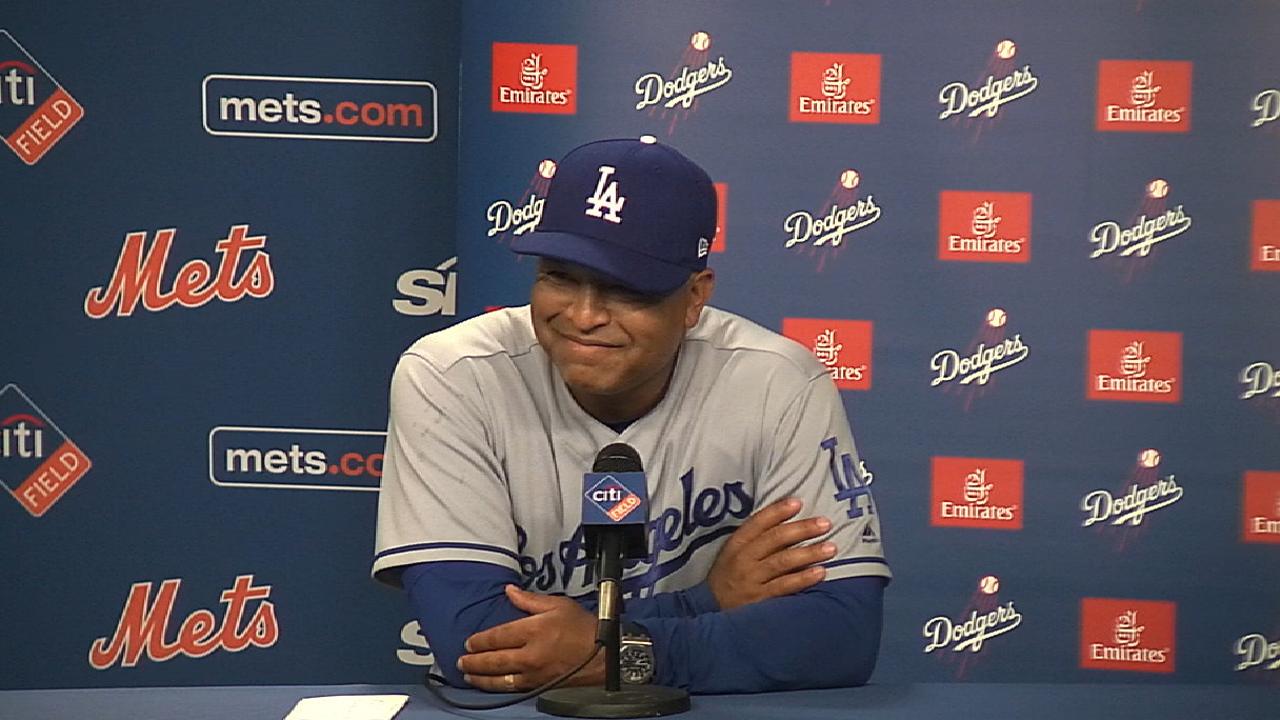 At the end of a 6-0 Dodgers win in the series opener in New York, in which Darvish struck out 10 Mets while holding them to three singles and a walk, he had his answer. The line, as sparkling as it is, doesn't capture the artistry of Darvish at his finest, his array of pitches kaleidoscoping to every corner of the zone.
This game was an answer, too, to the question: How can the team that has been baseball's best get better? Darvish's acquisition was a move for October. His win in his debut puts Los Angeles at 77-32, 45 games over .500. Far more importantly, it showcased the difference-making ability of the man who could be following Clayton Kershaw in a postseason series.
"All I'm saying is, you better not strike out three times in the first game," Grandal said. "Because you might be headed for a big surprise in the second."
"He adds another ace, in my opinion," said the Mets' Jay Bruce. "He's going to be right there when the bell rings. He's one of the best pitchers in the game and they just added him. It doesn't make for an easy lineup of pitchers to go through."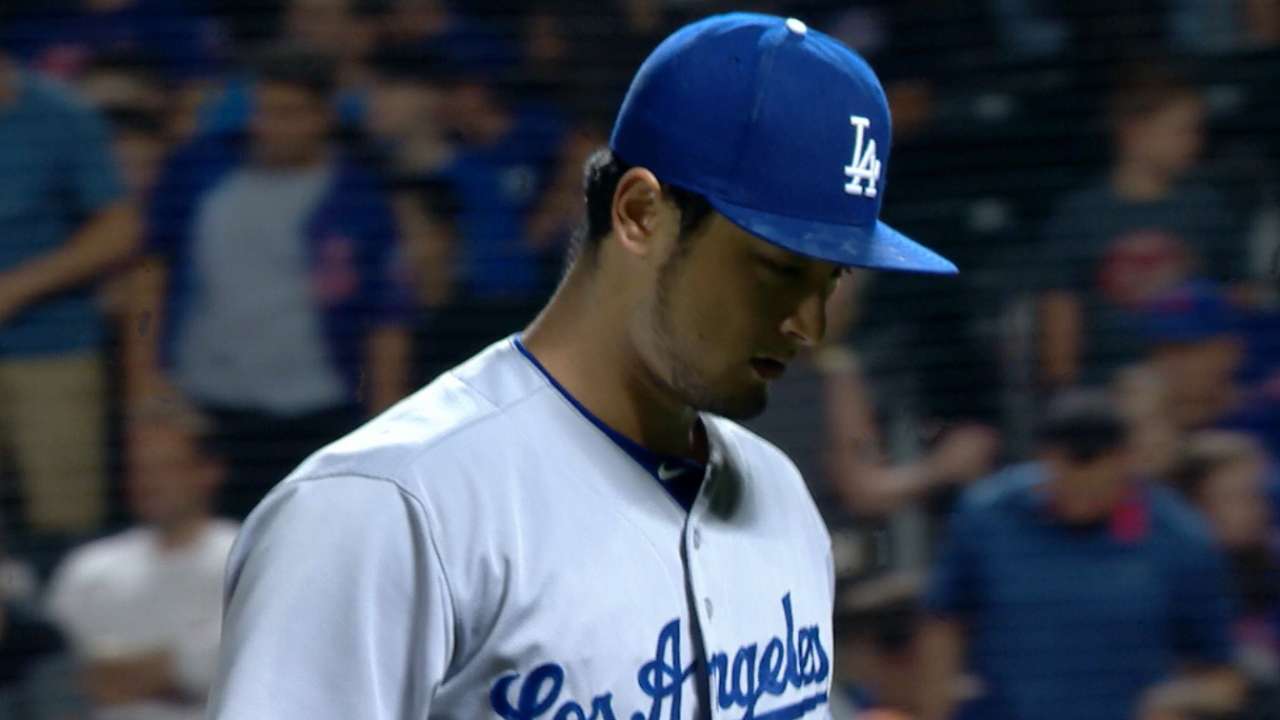 The last time Darvish had taken the mound — on July 26, his final game in a Rangers uniform — he struggled through the worst start of his career. Never as a professional, in his five Major League seasons or his seven in Japan with the Nippon Ham Fighters, had he allowed as many runs as the 10 he yielded the Marlins in 3 2/3 innings. After the game, a report emerged that Darvish might have been tipping his pitches.
And then, nine days later, he did this.
"It wasn't just about being a Dodger and the first outing or anything like that. I gave up 10 runs in the last outing," Darvish said through an interpreter. "So when I came back from that I was a little concerned about that. That was the nervousness."
In New York, Darvish settled in quickly. The first pitch he threw, he allowed a line-drive base hit to Mets All-Star Michael Conforto. After that, the Mets barely touched him.
Darvish recorded his first strikeout a batter later, when Asdrubal Cabrera lunged at a 75-mph curveball. The righty allowed just two more hits — a cued single inside the left-field line to counterpart Jacob deGrom, and a ground ball down the line to baseball's No. 2 overall prospect, Amed Rosario.
Conforto didn't put another ball in play; Darvish froze him with a 96.2-mph four-seamer in the third inning, and blew him away with 94.4-mph heat in the fifth. Bruce and Yoenis Cespedes, New York's other big bats, went 0-for-5.
Darvish capped his outing with a fitting flourish, striking out the side in the seventh. Curtis Granderson, Neil Walker and Rosario all went down swinging on three different pitches — Granderson on Darvish's fastball, Walker on his curve and Rosario on his trademark slider. Darvish walked methodically off the mound — he is methodical on it, too — and into the Dodgers' dugout, where he gave his new manager, Dave Roberts, a hug.
"The energy, with us coming here, packed house — you don't want to say 'playoff atmosphere,' but I think the excitement for us as coaches and players for Yu, there was a lot of energy," Roberts said. "It's one start, but for us, he did everything that we hoped he would do."
David Adler is a reporter for MLB.com based in New York. Follow him on Twitter at @_dadler. This story was not subject to the approval of Major League Baseball or its clubs.