The Dodgers are 83-35 this year when Bellinger plays and 13-17 when he doesn't, including their 9-11 start to the season when he was in the Minor Leagues. In an immediate follow-up to Corey Seager's NL Rookie of the Year Award season, Bellinger might be outdoing his shortstop teammate with one of the most impactful rookie seasons for a Dodger since Mike Piazza in 1993, if not Fernando Valenzuela in 1981.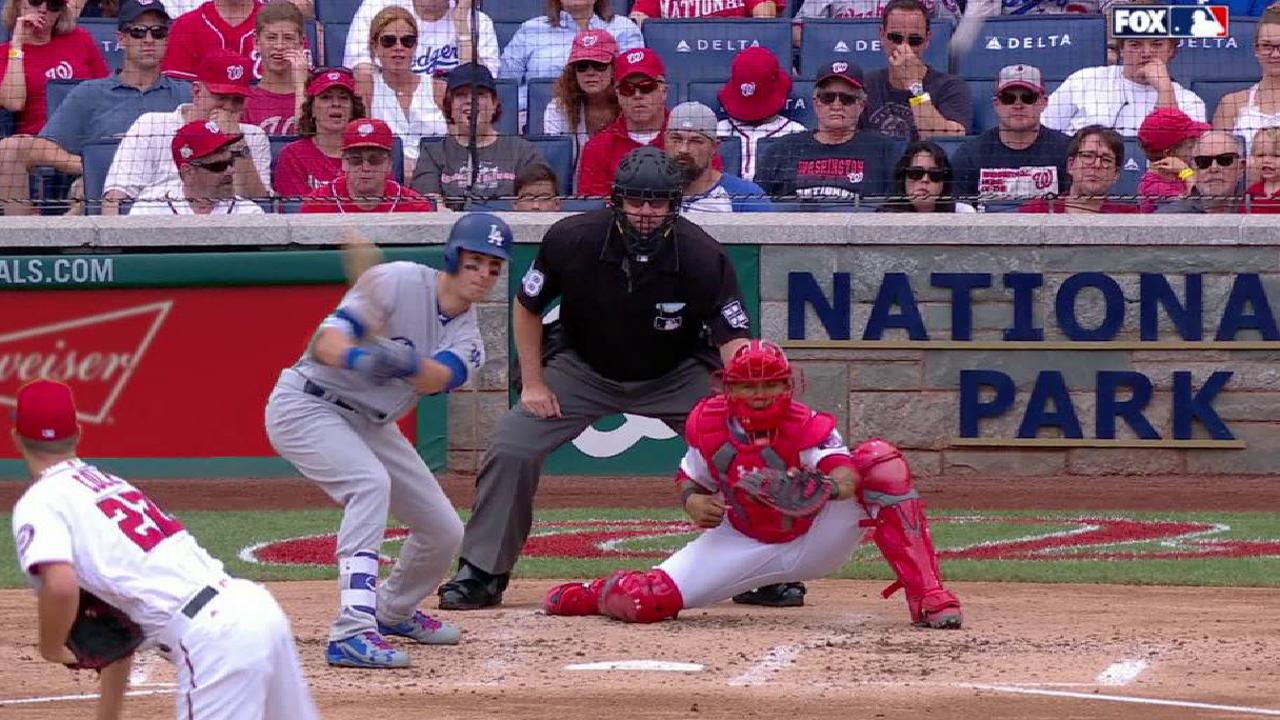 Bellinger missed 11 days with a sprained ankle from Aug. 20-30 and the Dodgers lost 12 of the first 13 games when he returned. Roberts said Bellinger now has his legs back under him "literally and figuratively," although Bellinger said he doesn't believe he wasn't himself as soon as he was activated.
"He's taking really good swings, moving well, in the batter's box he's staying inside the strike zone," said Roberts. "For him, it's not about left-handers or right-handers. To have him in the order to slug or take a walk to keep the line moving, he's a big part of our offense."
Bellinger doesn't think the DL break broke his hitting rhythm.
"If anything, I think it kind of refreshed my mind and body a little bit," Bellinger said. "I don't think it affected me too much."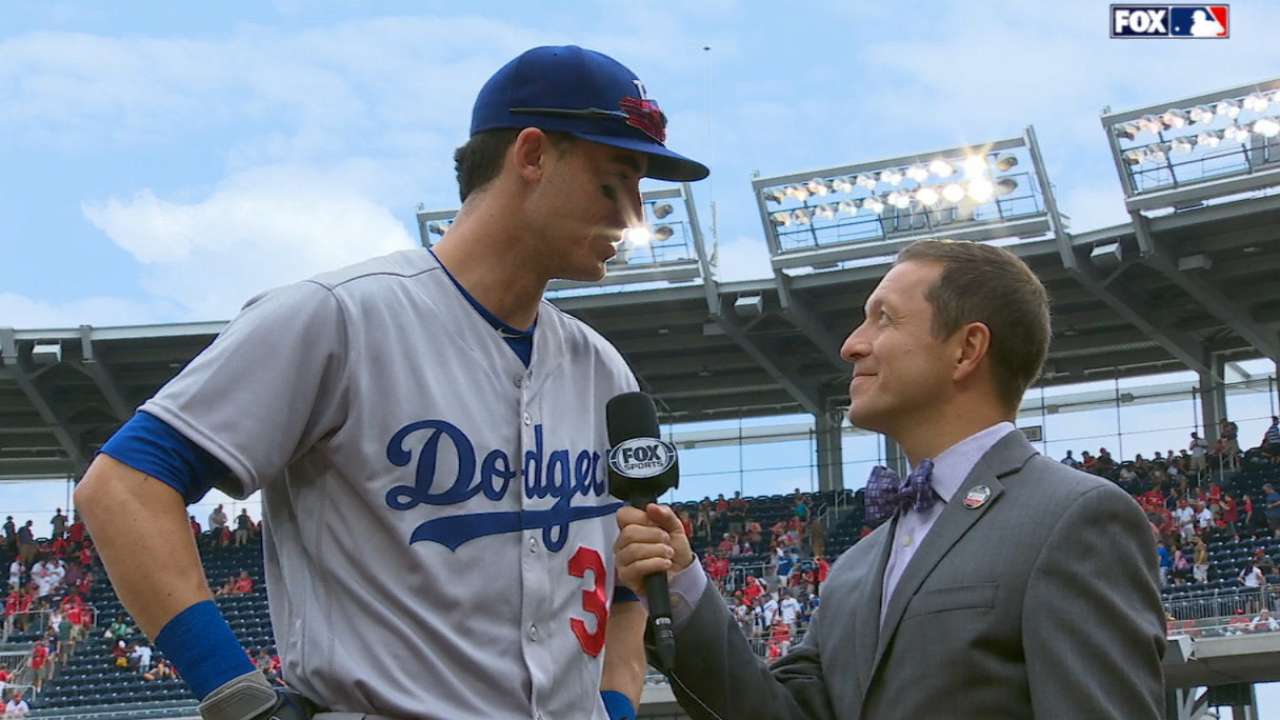 Bellinger had help on Saturday. Rich Hill allowed just one hit over five innings. Chase Utley, gaining additional playing time at second base, had a pair of doubles and scored twice. Yasiel Puig made a lead-preserving belly-flop catch to end the eighth inning. And Kenley Jansen notched save No. 38 against the club that tried to outbid the Dodgers for his free-agent arm last offseason.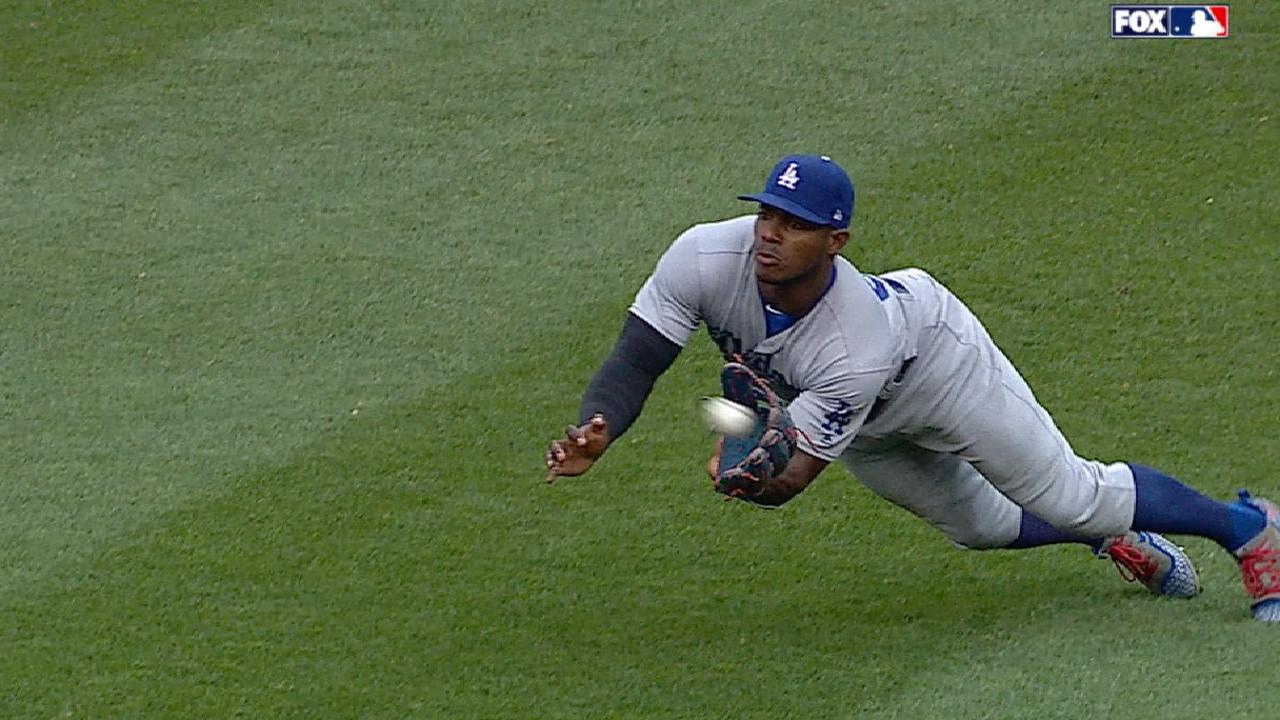 But Bellinger made a little more history in this game, matching Boston Brave Wally Berger (1930) and Reds slugger (and former Nationals manager) Frank Robinson (1956) for the NL's rookie home run record.
It's all way more than Bellinger envisioned back in Spring Training, as he revealed when asked what he was expecting coming into the season.
"A September callup," he said. "That was the goal in Spring Training. Obviously, I wanted to be up there sooner, but with the team that we had, I didn't think there was a chance. Everything that came this year has been kind of crazy."
When Piazza set the previous club rookie home run record, he generally hit fifth and finished 1993 with a .932 OPS. Bellinger, with a .971 OPS, became the cleanup hitter more than three months ago.
Ken Gurnick has covered the Dodgers since 1989, and for MLB.com since 2001. This story was not subject to the approval of Major League Baseball or its clubs.